September 29,  2019
Source: Ida Grönkvist Facebook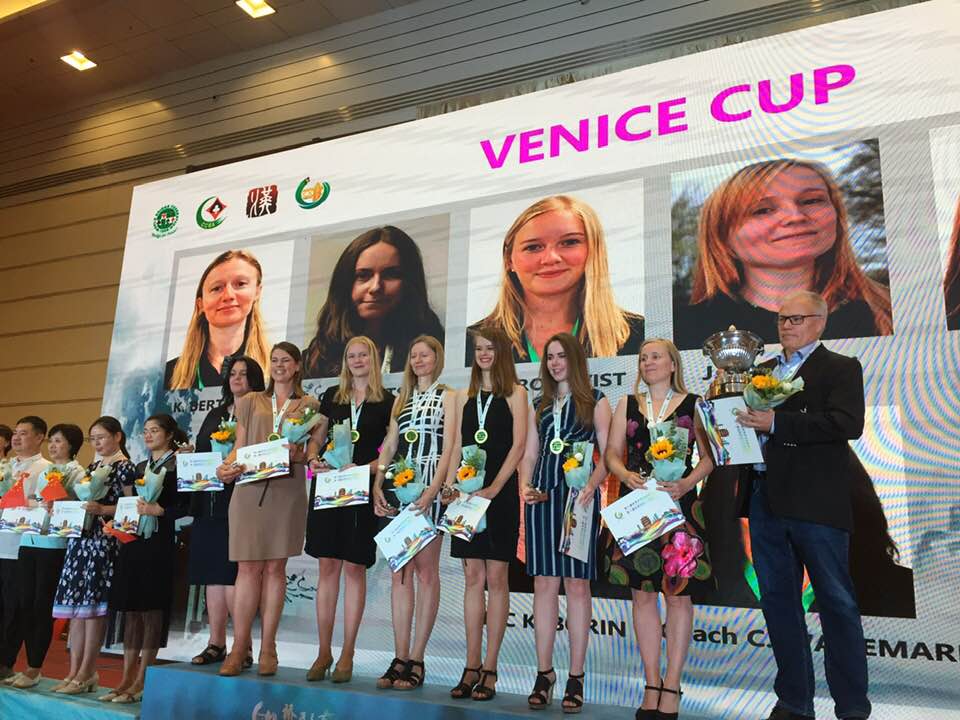 I'm not completely sure I have understood it yet, but all the evidence suggests that we won the World Championships two days ago after a two week battle in the Chinese heat in Wuhan…
Winning The Venice Cup is a dream in itself, but doing it with the best possible friends and with the amount of support and love from people both with us there and elsewhere, is truly overwhelming. Some of these ladies were my mentors and idols when I started learning this game roughly 13 years ago. They took of their time and care to make me feel welcome and taught me a great deal about everything from NT-run outs to how to survive a last night banquet… Many years later we stand on this podium as team mates and friends. I couldn't be happier than I was sharing this moment with these fantastic examples of human beings.
Thank you thank you thank you for all the messages, to the people who met us at the airport yesterday, to my neighbors who pimped my apartment before my return, to those of you who followed us at 4 in the morning (including my lovely brother) and to everyone we met at and away from the table in this fantastic event. All y'all made it an unforgettable experience.
Hope to see you again soon. ❤️
Editor's Note: This year Ida won the European Youth Teams (U26).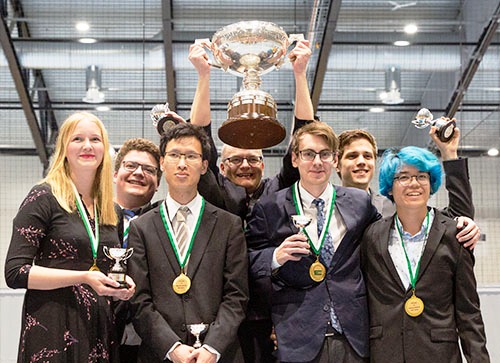 This was published in: 

Ida Grönkvist is one of our talented juniors who takes home medals in most of her games. In addition to a gold from the junior world championships, she has among other things brought silver from the junior championships, gold in the White House Juniors (which is the most prestigious junior competition in addition to the championships) and wins during the American championships. Then we must not forget the bronze medal from SM in curling.
Ida started playing bridge when she was eleven during a holiday trip to Bulgaria and she quickly realized how fun bridge is because the sport cannot be accomplished – it is always possible to learn something more. In addition to playing bridge, Ida is also a master at wrapping packages and to a deserted island, Ida would bring along a wonderful bunch of bridges players as well as enough card decks for a very long competition.
Weakness : Plays too fast.
Strength : Patience and a kind partner.
Best tip for beginners to get better : Follow color, play a lot and have fun!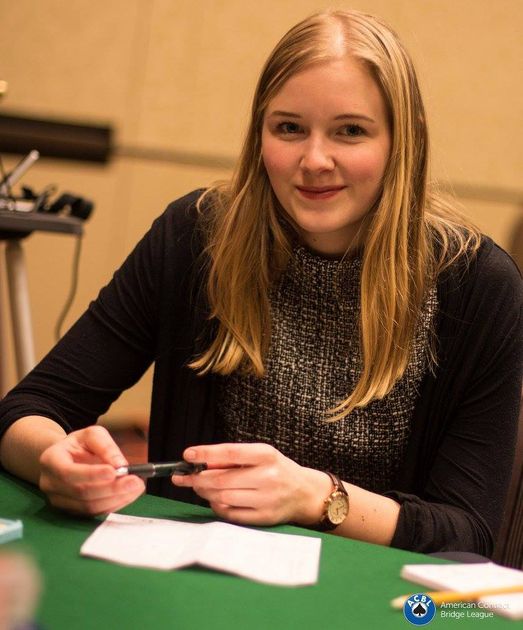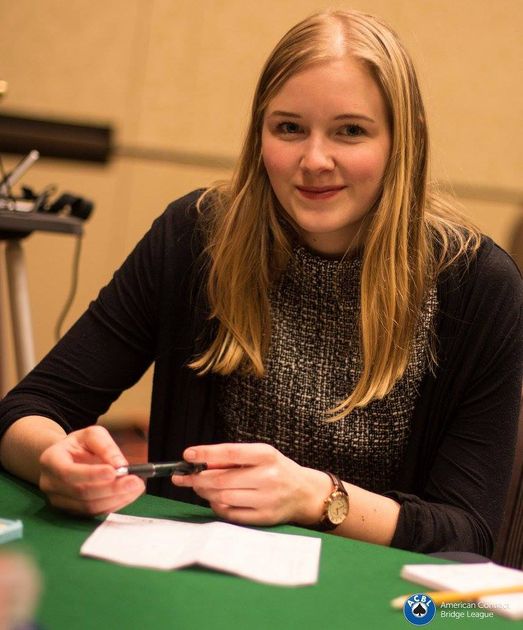 Don't forget to follow us @