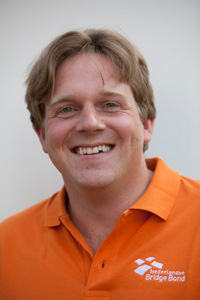 Sjoert Brink, Chairman of the Alt Organisation, has just made the following post on Bridgewinners:
Anti cheating committee
Dear bridgefriends,
During these difficult times internet bridge is now part of life. Top players are playing in strong online events. Kibitzers are welcome to see all top players at work. Unfortunately some people might take advantage of this. Therefore a group of professionals act together and made an Anti online cheating committee.
Members of this committee are:
Boye Brogeland (Norway)
Jeff Meckstroth (USA)
Sjoert Brink (Switzerland)
David Gold (United Kingdom)
Thomas Bessis (France)
Joe Grue (USA)
Jacek Kalita (Poland)
Marion Michielsen (Sweden)
Simon de Wijs (Netherlands)
The main goal is that all top online events will be played without cheating. All top tournaments can ask the committee advice about the field.
The committee will work with all federations to prevent cheating.
Possible cheaters will hear that the committee won't give them permission to play events online.
The Alt events already committed to this anti cheating committee. Therefore we have the right to ban anyone without giving a reason.
All will be done very carefully and the majority of the committee should be convinced.
Don't forget to follow us @