Source:

Latifah Gunardi
MIS Grade 9 Student
Bridge Player – National Team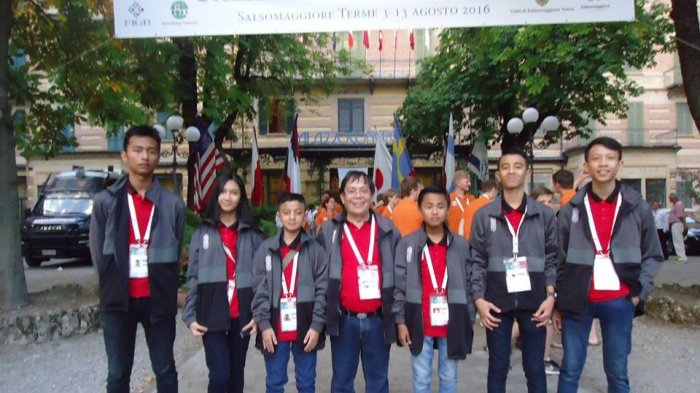 BECOMING a bridge player is not as easy as sitting on a chair and playing the cards on the table.
It needs strategy, patience, hard work, trust and also good partnership in order to win the game.
Because bridge is an intellectual game that you can't play by yourself.
I have started playing bridge since I was in elementary. At that time, I never thought that one day I would have the opportunity to be part of the national team and represent Indonesia in the world championship in Italy.
It was such a great blessing for me.
But it could never happen without the support of the people around me, especially my family, my school (Manado Independent School) and my coach.
I thank God for all my achievements, but for now I still have many dreams to strive for and achieve not only in playing bridge but also in my academics.
So, I need to study and practice more without forgetting to learn from my experiences to improve myself and be a better person.
Don't forget to follow us @