Source: IBPA Column Service Jul 2021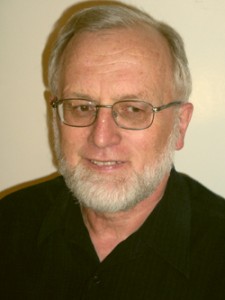 **Source: wikipedia: Tim Bourke "is an Australian bridge player and writer. His joint project with Justin Corfield "the Art of Declarer Play" won the International Bridge Press Book of the Year award in 2014.
IMPs Dealer East. Neither Vul

Q 6 3


A J 2


K Q 5 2


Q 7 2

A K 5


Q 6 4


A 10 7 3


A K 10
| | | | |
| --- | --- | --- | --- |
| West | North | East | South |
| | | | 2NT |
| Pass | 6NT | Pass | Pass |
| Pass | | | |
Opening lead:

10
Plan of Play?
After another power auction to a notrump slam, West led the ten of spades. Declarer counted 12 tricks if the diamonds played for four tricks. So, after taking the first trick with dummy's queen, declarer cashed the king and queen of diamonds, revealing the worst-possible 4-1 break.
Declarer crossed to hand with a club to the king to lead a low heart. When West followed low, declarer played dummy's jack. Declarer was buoyed when that held, for he now had a chance for a twelfth trick. Declarer cashed his four black-suit winners ending in hand. Once West followed to three rounds of both spades and clubs, West was marked with either two hearts or three.
Declarer continued with a low heart towards dummy. If West had only two hearts then the king would appear. When West followed with a low card, declarer played the ace and another heart. West had to win with his king of hearts and lead away from his jack of diamonds into declarer's ace-ten, giving declarer his twelfth trick.
The complete deal:
Q 6 3
A J 2
K Q 5 2
Q 7 2
10 9 7
K 9 7
J 9 8 4
9 6 4
J 8 4 2
10 8 5 3
6
J 8 5 3
A K 5
Q 6 4
A 10 7 3
A K 10
 Don't forget to follow us @