CBO members have shown that playing in daily games and friendly matches is just as important – and just as fun – as competing in the team tournaments. Since the game activity portion of the Spring Team Tournaments began on March 1, these players have racked up some impressive numbers!
In 61 daily tournaments, an average of 76 college students per day played a total of over 38,000 boards and over half a million tricks! On top of that, 12 friendly matches occurred between teams, each awarding 12 points per team. (If you'll remember, players also received a point for each daily tournament. The daily player points were added to the points from the friendly matches, and the total was divided by the number of players on the team.)
Congratulations to UC Santa Barbara Bridge to Notrump and The University of Maryland! They each won team travel packages to the Bridge Bowl in Atlanta because of their point averages. They will join the other eight teams who already won via the two team tournaments.
Bridge Bowl-bound teams are: Georgia Tech Gold, UC Berkeley, Princeton University, Columbia University, Carlton College Penguins, Harvey Mudd 5C Bridge Club, the University of Minnesota Gopher the Squeeze, the Northwestern University Wildcats,  UC Santa Barbara Bridge to Notrump and the University of Maryland. Congrats to all!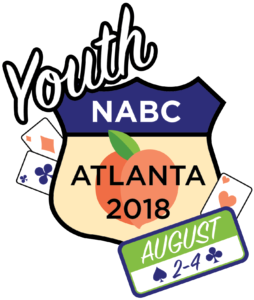 If your team did not win a travel package, you can still come challenge these teams and play for scholarships in Atlanta. There will be team and individual events, and we would love to see you there. We do need a headcount, so please register your team by June 15, click here.
The top 10 teams for activity were:
| | | |
| --- | --- | --- |
| Team | College | Avg. Points |
| Bridge to Notrump | UC Santa Barbara | 72 |
| Northwestern | Northwestern University | 61.5 |
| University of Maryland | U of Maryland College Park | 52 |
| Carleton Penguins | Carleton College | 44.5 |
| Rice Bridge Club | Rice University | 31 |
| UChicago | U of Chicago | 25.8 |
| Georgia Tech Gold | GA Tech | 22.2 |
| Whitman Blues | Whitman College | 22.2 |
| Tufts Bridge Team | Tufts University | 21.7 |
| Georgia Tech White | GA Tech | 21.2 |
Stephanie Threlkeld
Education and Communications Manager 
6575 Windchase Blvd.
Horn Lake MS 38637-1523
ph: 662-253-3112
w: www.acbl.org