Source: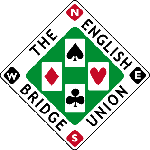 EBU
At the Summer Meeting four awards have been presented to those who have excelled in junior bridge, and to those who have made significant contribution to the teaching of young players.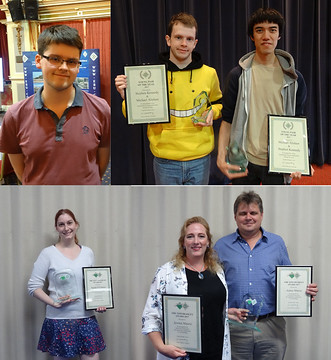 Young Player of the Year: Ben Norton
Young Pair of the Year: Stephen Kennedy & Michael Alishaw
The Alec Salisbury Award winner: Sarah Bell
The Tom Bradley Award winner: Jessica & Anton Mauve
The achievements of Ben, and of Stephen & Michael, during the period in consideration have been numerous. They have all been mainstays of the junior international squads which have enjoyed a good run of results recently – culminating in all four teams qualifying for the 2018 World Championships – and in domestic bridge they have all won titles at major EBU congresses. The links above give more detailed information.
The Alec Salisbury Award recognises a school teacher who has made a significant contribution to junior bridge. Sarah Bell, of St Paul's Girls School, was instrumental in the establishment of the U16 squad, and in the success that came about so quickly for the team. She has also established a bridge club at the school and has contributed to the development and growth of the Junior Award Scheme.
Jessica & Anton Mauve have been key in the burgeoning junior bridge scene in Kent, and were presented with the Tom Bradley Award, which recognises the 'non-school-teachers' who have made a significant contribution to youth bridge.