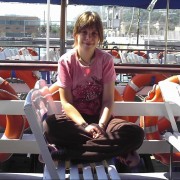 Source: FIGB
Bridge-Mania At Educational fair
The FIGB booth set up in the spaces of the most important international exhibition dedicated to schools enjoyed great success and attracted hundreds of curious teachers and students.

Everyone involved got to have fun right away: a few simple basics … and then rushing to the table to try their hand at Bridge's first fanfare, thanks to the "zero lesson" method.
Students and "prof" have crossed the cards against each other in exciting and fun challenges. Contacts have already been made for the activation of courses in schools and several teachers have requested information on their city associations. A prison guard present at Fiera Didacta asked how to activate a course in near the district where he works. Someone even asked about how to affiliate to the FIGB.
The seed has been thrown, the passion has blossomed … and certainly in the future it will reap the benefits!
Don't forget to follow us @