Source: EBU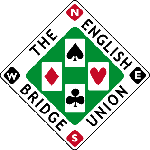 2/3 September 2017
2016/17 Final: St John's Hotel, Solihull 2nd – 3rd September 2017
2017/18 Final 1st – 2nd September 2018
The finals of the Crockfords Cup and Crockfords Plate take place this weekend, and you can watch matches through Funbridge Live. Play starts at 1pm on Saturday.
The finals feature the eight remaining teams in the Cup, and in the consolation Plate competition. These teams are:
| | |
| --- | --- |
| Crockfords Cup finalists | Crockfords Plate finalists |
| Brock: Sally Brock, Barry Myers, Rob Sheehan, Nicola Smith, Ben Green | Harouni: Jerry Harouni, Ray Robinson, Gary Jones, Ed Scerri, Waseem Naqvi, Tony Waterlow |
| Cope: Simon Cope, Peter Crouch, Zia Mahmood, Anita Sinclair, Glyn Liggins, Dennis Bilde | Jones: Colin Dean, David Jones, Nick Stevens, Garry Watson, Paul Bowyer, Jim Mason |
| Draper: Ian Draper, Martin Jones, Neil Rosen, Anne Rosen, Stuart Tredinnick, Gerald Tredinnick | Lee: Peter Lee, Ingar Hansen, David Burn, Arun Suri |
| Hackett: Paul Hackett, Jason Hackett, Justin Hackett, Alex Hydes, David Mossop, David Price | Reissmann: Ian Reissmann, Chris Cooper, Mike Perkins, Tim Rees, Steve Eginton |
| Hooper: Mark Hooper, Mike Pownall, Krzysztof Ginda, Daphne Philipps, Peter Goodman | Robinson: Claire Robinson, Susanna Gross, Martin Jones, Peter Taylor, Kiril Delev |
| Jagger: Chris Jagger, Paul Barden, Jon Cooke, Jonathan Mestel, Ian Pagan, Julian Wightwick | Sherman: David Sherman, Tracy Capal, Michael Clarke, Ted Reveley, Michael Newman, Abbey Smith |
| Moran: Hugh McGann, Rory Boland, Tom Hanlon, Mark Moran, Tommy Garvey, John Carroll | Solomon: Warner Solomon, Jim Grant, Stefan Lindfors, Alex Maddocks |
| Senior: Brian Senior, Ed Jones, Tom Paske, Sandra Penfold, Nevena Senior | Wells: Andrew Wells, Paul Madden, Roger Mallinson, John Squibb, Hayden Dando |
Details on how to watch the coverage of the Cup competition can be seen here. As it coincides with the start of our online competitions we hope you log-on to both watch the finals and play in those games – see this news item for details of the online games. As you can stop and restart the online competition it will be great for playing during breaks in the coverage of the Crockfords Cup.
Don't forget that entries for the 2017/18 Crockfords Cup close on 7th September – enter online through My EBU or on 01296 317203.