Source: FFBridge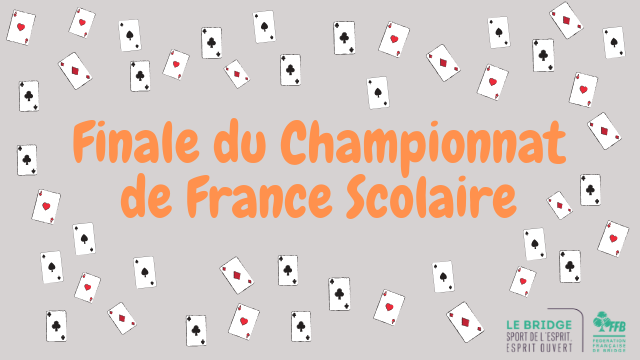 For young bridge players, the school championship is a key event of the season. From April to May, there were hundreds to play the regional qualifying stages with the aim of integrating the group that will play the final on June 8 and 9 at the headquarters of the FFB.
6 titles of "France School Champions 2019" will be awarded.
Among them may be the next members of the France team.
Don't forget to follow us @