Source: Federazione Italiana Meme Bridge invites all of us to have fun participating in a Facebook Live Streaming:
Hi there everyone! 😁
Our staff is organizing a bridge event online that will be casted in live streaming, Wednesday the 5th, 09.15 PM (GMT +2, Rome time)
You can find it on our other Facebook page, Federazione Italiana Meme Bridge
Link: https://m.facebook.com/story.php?story_fbid=165607905026877&id=100402968214038
We will play on BBO and comment on the hands, with our usual humor, of course! 🤩
It's going to be in Italian, our native tongue, but you are all welcome to participate and write comments in English, we will do our best to respond and interact promptly!
Hope you'll join us and have fun!
See ya 😎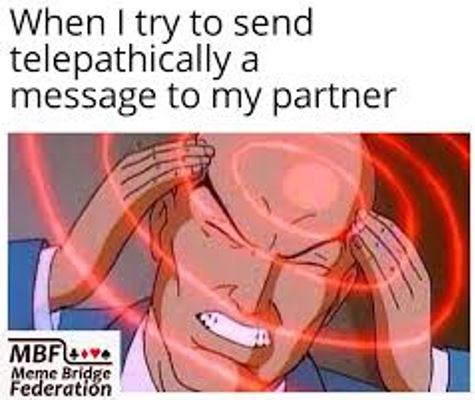 Don't forget to follow us @