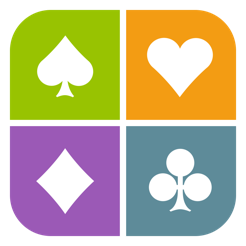 Revenue from Funbridge in the period 20-31, December 2019 goes to support the 2020 European Championship.
During the 12 days, a total of 1,372 players participated in our funbridge tournaments; the biggest event was the first Christmas Day with a total of 417 players!
The income is € 0.60 per participant, which means that the income for the school championship was € 823.20 – which is very gratifying.
Thanks for the effort!
Don't forget to follow us @