Source: Bridge.No  by Harald Berre Skjæran
Nicolai-Heiberg Evenstad (11) from Sørreisa Bridgeklubb teamed up with his dad Stian André Evenstad to the top of the federal Christmas Tournament, which was organized by Sortland Bridgeklubb on Saturday 4th January.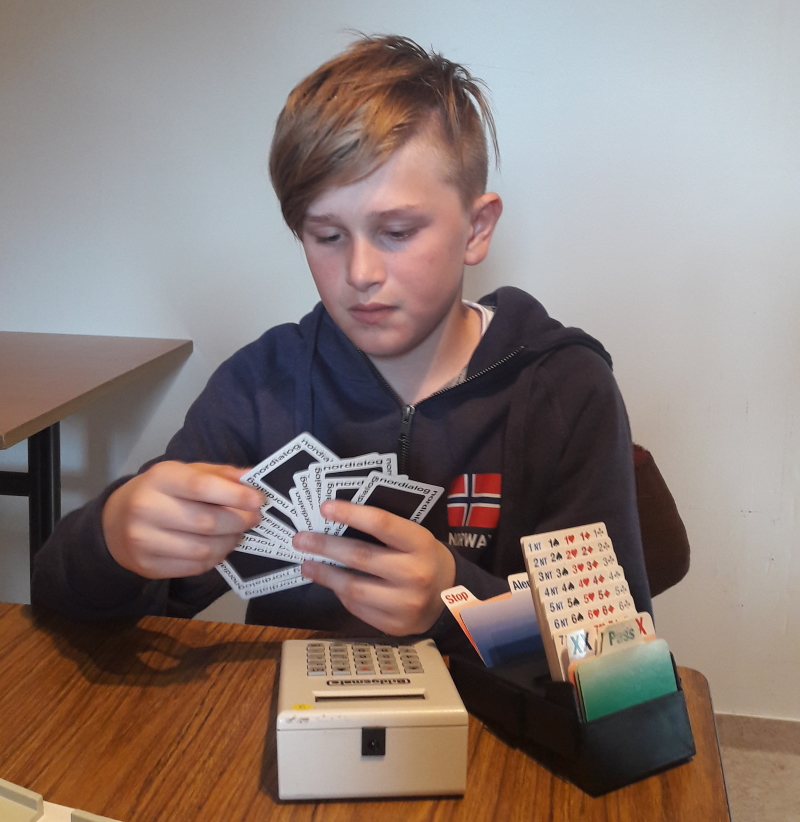 Among the 24 couples who participated there were several merit players, but none of them could cope with father and son Evenstad. They won with an impressive score of 63.06%.
Nicolai started his bridging career by attending NBF's summer camp in 2016. Since then he has both become a Nordic champion and participated in the European Championship for Norway in the U16 class.
For the victory in the Christmas Book, Nicolai was rewarded with 5.4 points. In total, he has now dropped 48.43 champion points, thus missing only one and a half points before he can adorn himself with the title of heart champion. He is probably among the very youngest to have won a federal tournament, and is also poised to become the youngest to have become a heart champion.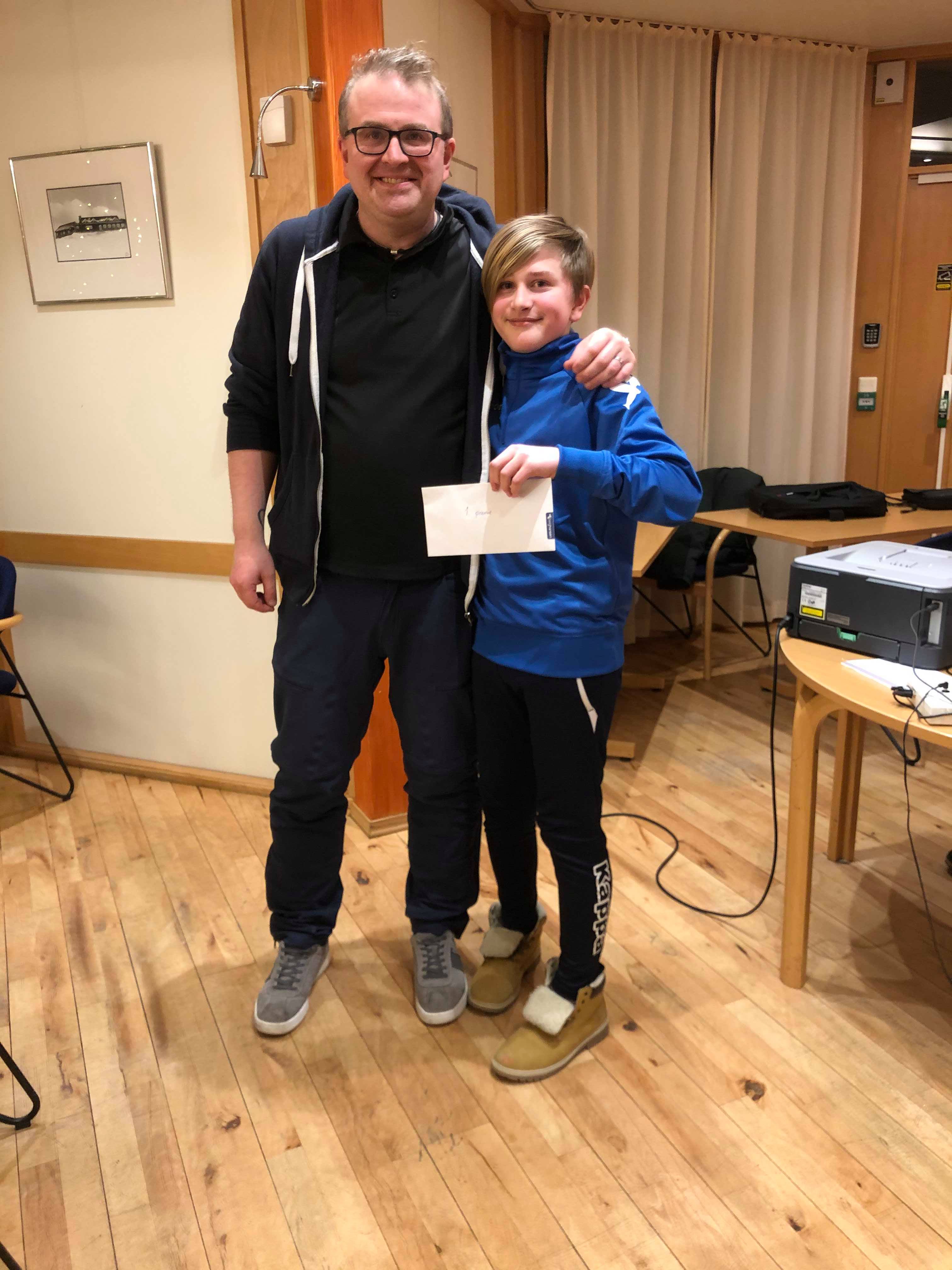 You can read about a game from the tournament with Nicolai starring on the Bridge of Norway website
Don't forget to follow us @