29/09/2019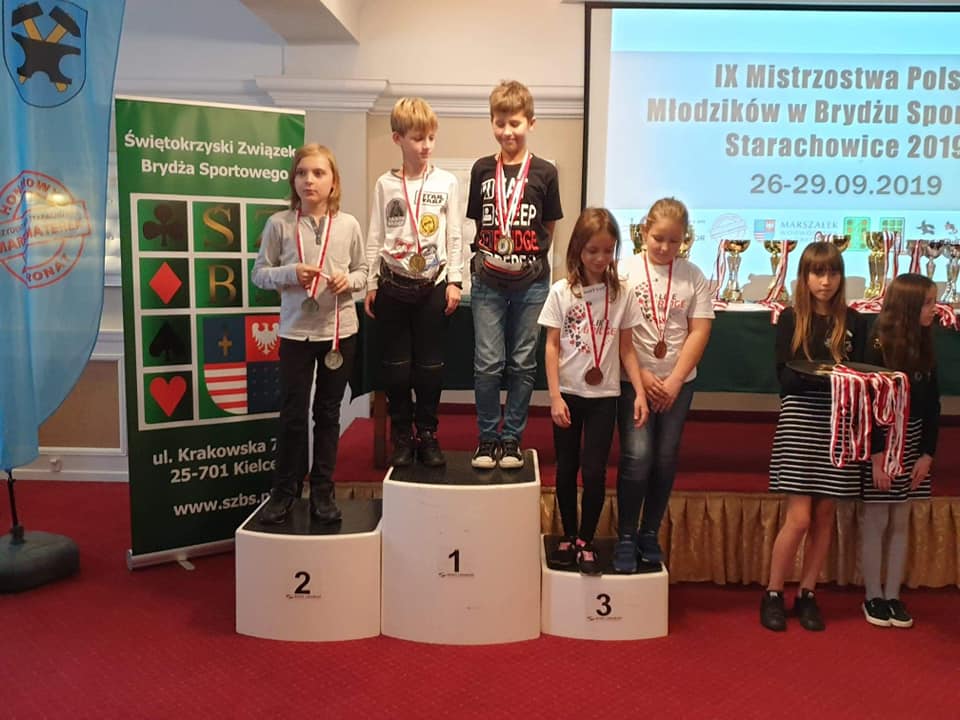 18 medals of the Polish Youth Championships in sports bridge ♠ ♥ ♦ ♣ – with such achievements the riders of CKiS Skawina return from Starachowice.
Four medals were won by: Kacper Kuflowski and Łucja Ciborowska in the U15 category and Antoni Wójtowicz in the U10 category.
Three medals were won by Łukasz Kasperczyk, Franek Kurlit, Michał Stasik and Konrad Ciborowski (U15) and Kacper Kisielewski (U10).
Two medals were awarded to: Kinga Kowal (U15) and Milena Klimiuk and Tomasz Trojak (U10).
In addition, Kaja Kowal (U15), Emilia Massalska (U12), Joanna Massalska and Ignacy Kotewicz (U10) stood on the podium.
Skawiński bridge players have not recorded so many medals at one event yet
Don't forget to follow us @