Source: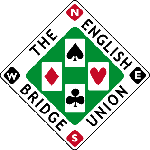 8 FEB 2018 (Report from Tim Warren, Youth Rep, Surrey Bridge)
The annual Surrey Schools Cup took place on Friday with great success. The entry was up 60% on last year, and the venue was buzzing with enthusiastic young bridge players.
It was organised by Surrey CBA, with English Bridge Education and Development helping to run the event.
On Friday 2nd February, Surrey CBA held its annual youngsters' competition, the Surrey Schools Cup, an event that's been running since 1969. With 84 players – 60% up on last year – our venue was buzzing. Roehampton Club were hosting us for the first time, and with nothing but positive feedback about the surroundings and the Club's support, we're hoping to return there next year.
As well as two teams events, the main Cup and the Salver for those relatively new to full bridge, we hold a MiniBridge pairs for the David Garfit Clowes Trophy. Our winners were:
Cup – Westminster School: Oscar Selby & Carlos Lapuerta, Theo Gillis & Liam Sanderson
Salver – Hampton School: Ben Au Yeung & William Boyce, Henry Ayres & Thomas Bainbridge
MiniBridge – Weydon School: William McLeod & Henry Burrage

You can see the Surrey Schools Honours Board here.
Whilst they didn't win this time, a special mention to Claremont Fan Court School for a magnificent entry of a dozen 9-10 year-olds in the MiniBridge competition.
Many people helped to make the event go well – Paul Mendelsohn, author and bridge correspondent at the FT, introduced it and succeeded in getting all the pupils laughing and in the right mood to enjoy themselves; Giorgio Provenza, England's national U16 squad leader, came along and did a bit of talent-spotting for our next generation of bridge stars; and once again Richard Banbury of EBED directed all three competitions. Most of all, a huge thank-you to all those who run and help out in school bridge clubs: without your efforts, there wouldn't be a competition at all.
If you're a school in or close to Surrey, would you like to join us next year? Please contact me on TimjgWarren@gmail.com.