Congratulations! Playing bridge is both fun, social, and intellectually challenging. On this page you will find educational materials and cots to get started quickly.
Minibridge is a simpler version of bridge to quickly get started with the card game itself.
The following files give you a quick overview of how the game works, and are a perfect support for those who want to start playing at home with family or friends:
Minibridge (PDF)
Minibridge – competition (PDF)
They can also be ordered in printed format from www.bridgeforlaget.se .
In these Corona times, many bridge clubs have shut down their operations, but there are technical solutions where you can play and train on your own. One of these is Synrey Bridge , which also offers both variants of Minibridge as above.
The Swedish Bridge Association has produced two manuals for anyone who wants to start playing at Synrey. The first is about getting the app and registering an account to play. The other shows what opportunities are offered through the app and above all how to get started with Minibridge in its simplest form. You will find the two manuals below, also the ones for download.
For those who want to move on to the real bridge when you feel that "I know this now", there are a plethora of bridge courses to choose from. Questions and reflections can be sent to kansliet@svenskbridge.se .
Good luck!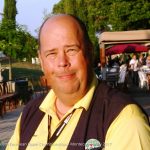 Now you also have the chance to learn how to play Bridge! All you need is a tablet, computer or smartphone with some Internet access. Do you need help – hear from you!
The link you need is: Click Here
Don't forget to follow us @