The WBF is delighted to announce that the 2023 World Youth Bridge Championships will be held at the NH Eindhoven Conference Centre Koningshof in Veldhoven, the Netherlands from July 31st to August 7th, with Registration and Opening Ceremony taking place on July 30th.
It will be preceded by the European Youth Transnationals at the same location.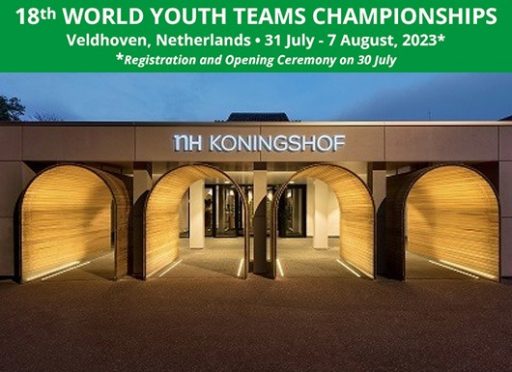 There are two information letters giving more details about the event – the first concerns the age restrictions that will, exceptionally, apply to this event and the second has additional information about the event.
WBF Youth Championships 2023 -1st Information Letter
WBF Youth Championships 2023 -2nd Information Letter
The website for this Championship will have additional information added in due course.
Don't forget to follow us @