N. of hte R. :At the end of the 17th Hengtong Group World Youth Bridge Team Championships, the Secretary of the WBF Youth Committee Paolo Clair, stopped in China to visit the amazing city of Shanghai.
After receiving a invitation, he visited the Shenggxing Teenage Bridge Club. A very warm welcome and perfect organisation made the visit nice and fruitful.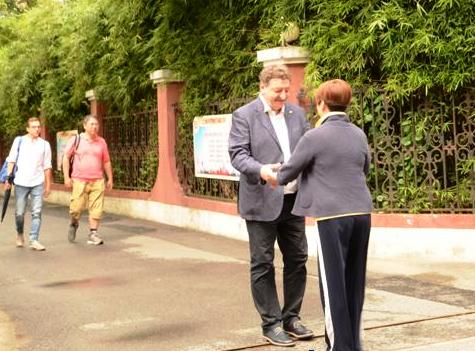 Activities take place entirely within the Weiyu School North Division and they are wonderfully managed by our dear friend Mrs. Xiaochen Kong, deus ex-machina of this wonderful and complex organisation.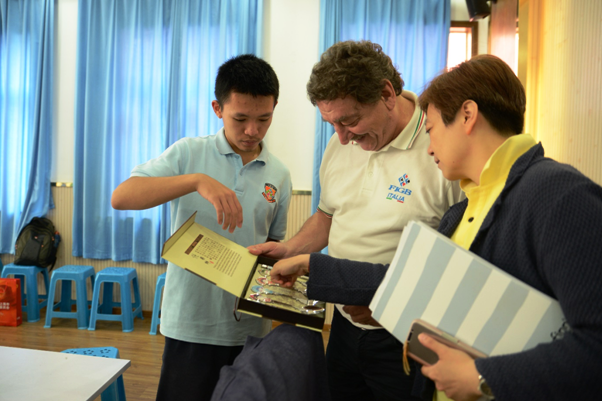 Almost 2.000 students are at school from 12 to 18: a total of 500 of these guys play bridge, with passion and discipline. Bridge lessons start at 13:00 each Tuesday and Friday till 16:00: lessons are conducted by the Clubs' instructors with the collaboration of some school teachers.
The perfect hospitality was led by Namikaze Minato, not only the captain and reference point of the Club's teams but also a brilliant chaperone, enabling us to follow the schedule of the day.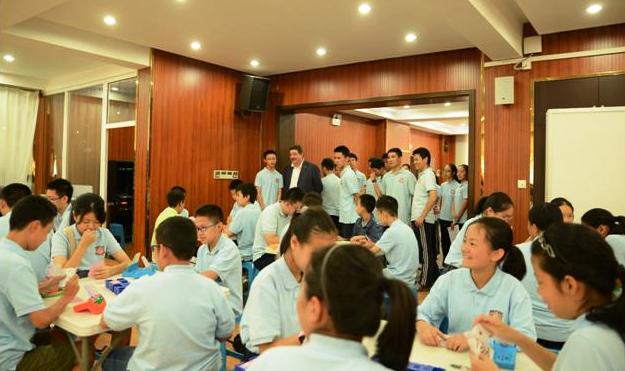 First kids playing an individual tournament, then a meeting with the athletes warming-up for the Youth Triathlon in Orlando and finally a short bridge lesson – upon students'request – about ethical behaviour during teams competitions.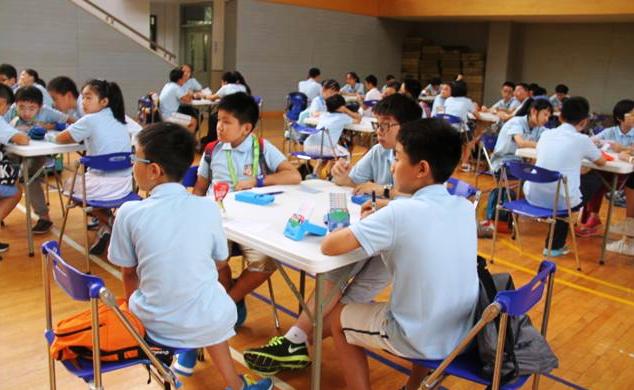 Within a few short years, this wonderful initiative has involved thousands of students and, thanks also to the "Summer Camp" and "The Parent-Child tournament" has raised the public profile and interest in bridge as well.
The work of the Shengxing Teenage Bridge Club is not limited to the promotion of our beloved sport but it has as well a section devoted to Competive Bridge which allowed their young players to win the silver medals in the Kids Category during the World Youth Bridge Team Championships held in Salsomaggiore in 2016.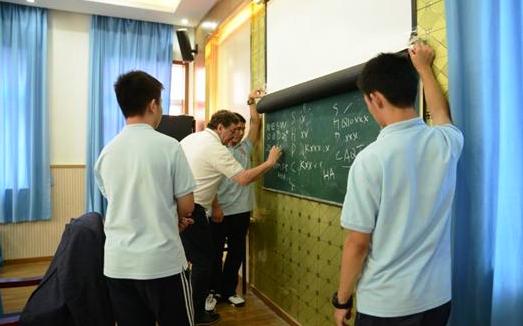 The Club is fully functioning and the students very excited because 7 teams are going to participate to the next World Youth Triathlon in Orlando, 22-27 September 2018.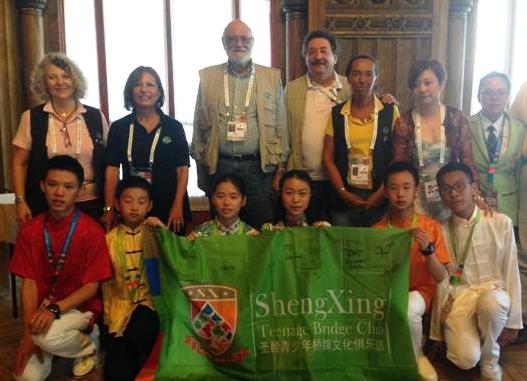 We wish them all the best but moreover to go further down this road, following their satisfaction in the important results achieved.
Don't forget to follow us