WBF Youth Training Facebook Group News
In this group we would like to add everyone who is responsible for the Youth activities: captains and coaches, as well as WBF and NBOs executives who deal with young players. The idea of this platform is to organize friendly matches, tournaments and exchange opinions, methods, strategies of teaching Bridge. That is why we ask your relation with junior bridge and your position, when you ask to join the group. For the players, we have created a separate group (WBF youth bridge players —Click Here). So please inform the players of your NBO to join the other group in order to meet juniors from other countries and build new friendships and relationships. Thank you in advance.
World Bridge Federation Youth Training Group 
Join us Kibitzing the future!!!
---
First Match: U16 : Norway – France, december 8, 21.00 (CET)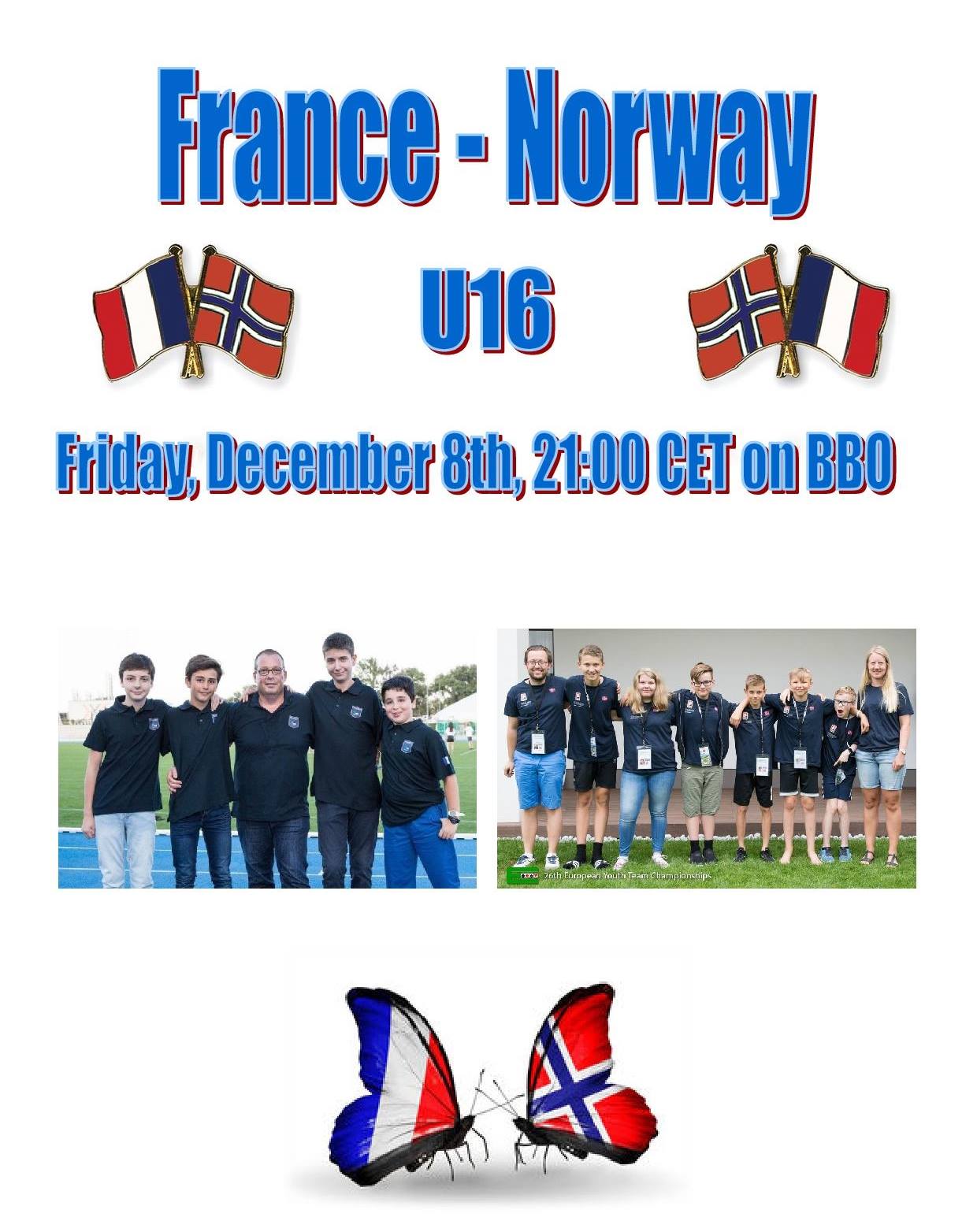 ---
Second Match: Kids': Greece – Denmark December 17th 10:30 (CET)