Source: Junior bridge players from 20 countries travel to Amsterdam for White House Junior Internationals 2019
In the years I acted as organiser of WHJI for me in the weeks previous to the event there always was an important feature (Anneke: "I am glad that this year you don't look at the weather report for the week from march 24 till march 29 every day").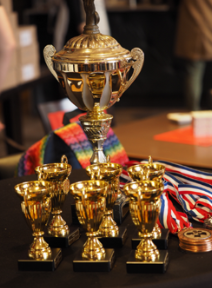 Luckily at Friday march 22 when Anneke and I brought in the Stroopwafels, cups and medals, to Het Witte Huis, it was for sure that spring had started with much sunshine. Hopefully this will continue next week so the juniors can make up the scores and have dinner outside, and of course play some football as well, or even tennis.
Much to my joy Tim and Bob succeeded in attracting a great field for White House Junior Internationals-2019. Starting on Sunday march-24 with the traditional Pro-Am Patton.
SPONSORS WANTED (AND NEEDED)
Program: Monday, march 25, till the finals at Friday, march 29: teams from 20 different nationalities participate, the winning team engraving their name in the Carrousel Cup.
Sponsors still can enlist for the PRO-AM. Friday march-29 the closing match pointed pair-game is open (so it was in the past) for everybody who likes junior bridge. You can send a mail Tim&Bob if you want to play, and for contributing your sponsorship in the 1%-club (originally established at €58.=, feel free to give more, they need all the help they can get): whjuniors2018@gmail.com
DUTCH DIARY-part 1
After, since my first assignment in junior bridge in 1982, being around for a long time the junior bridge world, I now sit back and watch. I feel relaxed in following the event at BBO, although I will make some visits to feel the atmosphere. So in a couple of Dutch Diaries I will describe what I see.
BRILLIANCY PRIZES
And I look forward to some high quality bidding and play. Participants, coaches and kibitzers: don't hesitate to report on great bids, opening leads, defensive plays or brilliant declarer play: kornelistammens@gmail.com and I will carry this on to Dennis, our bulletin editor and Carla, webmaster of www.jeugdbridge.nl where you can also find all results.
The 'Het Witte Huis' bridge home hosts four different clubs at Monday through Thursday evening; in weekends also many bridge matches take place. Friday afternoon the BOF plays their pairs game; a defender got annoyed that all of his nice picture cards as well as many trumps cards were rather useless. And a nice quiz: what is the meaning of BOF?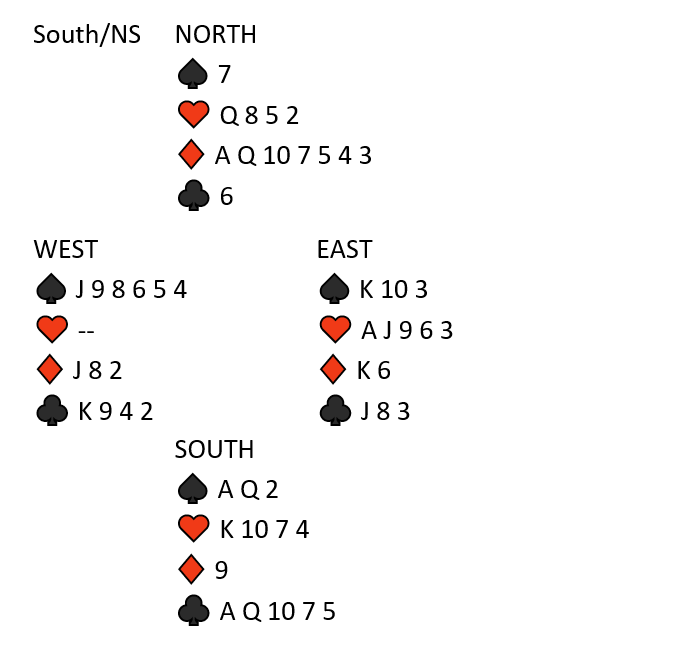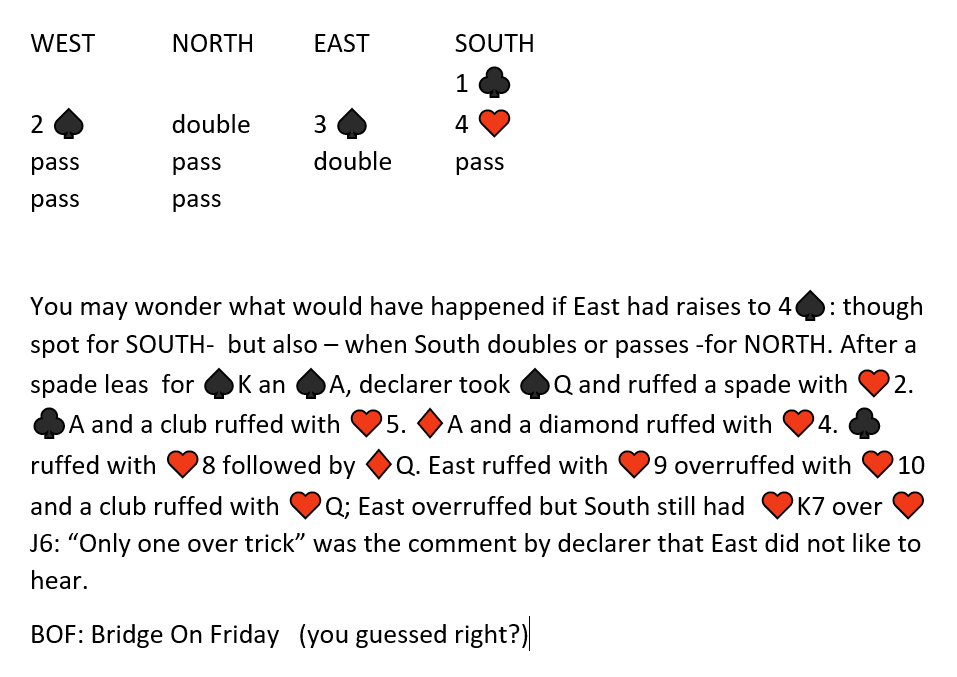 Don't forget to follow us @