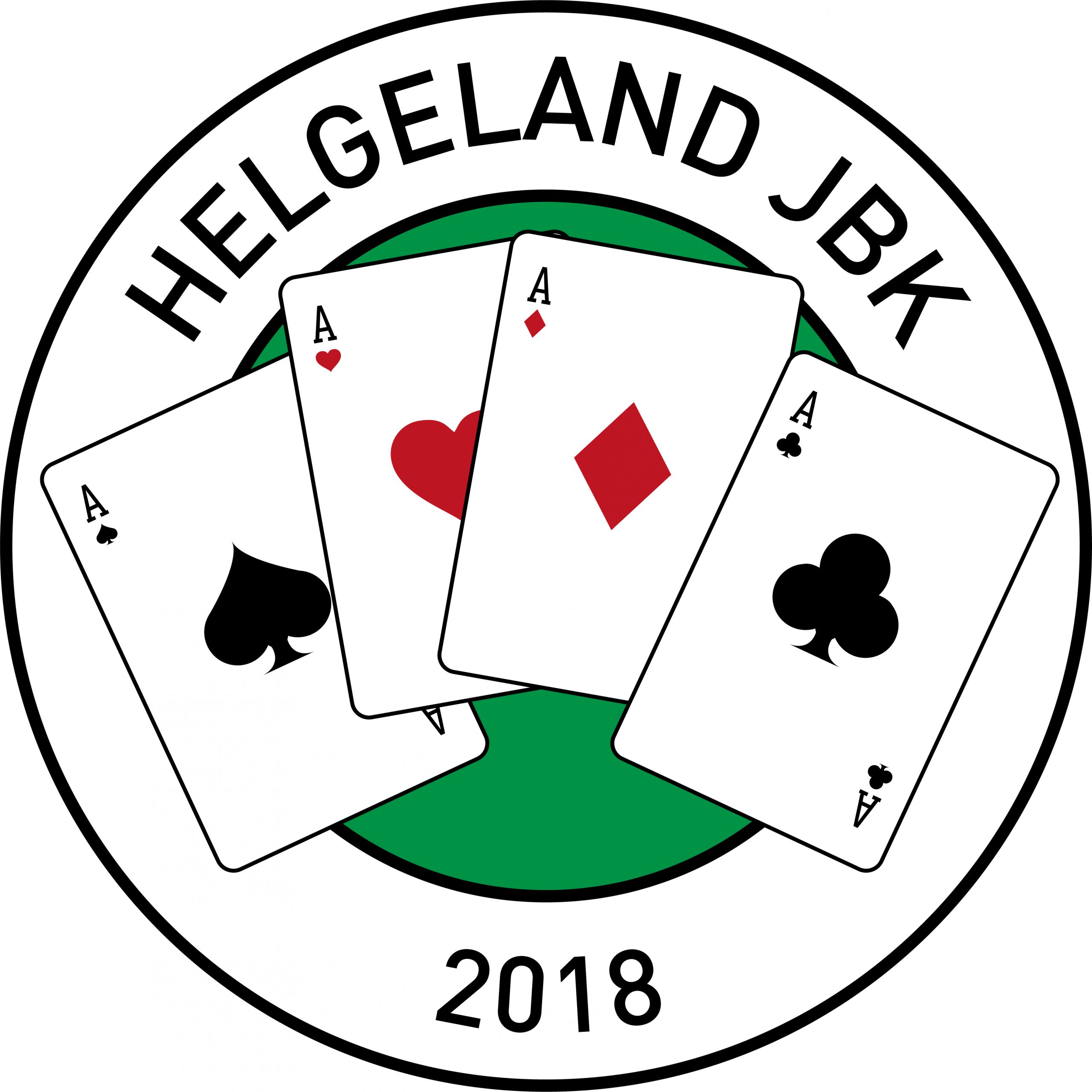 Helgeland Junior Bridge Club gives you the opportunity to get yourself the Christmas gift of all time. 
On January 2, 2021, Power – Dream Maker – Cup kicks off, and you can buy your own dream partner! 
Over 100 Norwegian and international stars have said they are willing to be auctioned off. All proceeds from the tournament will go to hosting a national junior camp at Lovund in September 2021. Some of you may remember that this camp was originally planned for March 2020, but the corona unfortunately put an effective stop to the event. But Helgeland Junior Bridge Club cannot be stopped and is planning a new event.
Would you like to play with Geir Helgemo? Yes, then you have to dig deep into your wallet. But just as this is being written, the highest bid on Tor Helness is NOK 100, so maybe you can make a bargain? (We also think Tor will be expensive!) The
auction list consists of everything from multiple world champions to our new junior stars.
You can read all about the event in the invitation.
Editor: Invitation Translation 
Dream Maker Cup Auction tournament: BBO, 02.01.2021 at 18.00
Auction start 24.11. at 12.00. The auction ends on 22.12. at 12.00
In this tournament you have the opportunity to choose a partner from any of the world
best bridge players. Helgeland Junior Bridge Club arranges the tournament to income for junior camp on Lovund for all Norwegians junior bridge players.
Awarding
1st prize kr. 5000 in gift cards from Power. In addition, the winners get the dream-maker-cup-coke, a handmade coke from Helgeland.
Further prizes depend on the income from the tournament.
– 5 prizes in ordinary class.
– Prize for best pair with at least one junior player
– Prize for best player with membership number over 43000.
– Prize for best lady couple
– Drawing of prize prizes for the auction winners
The rules are simple:
– The one who has the highest bid on a player 22.12. at 12.00, get to play with this player during the tournament.
– The auction winner can give the right to play to another person (eg in Christmas gift).
– The minimum price for a player is NOK 100, –
– The minimum bid increase is NOK 50, –
– The offer includes a starting account for both in the pair.
Bids must be sent by e-mail to: bud_hjbk@hotmail.com
Bids must contain: Name of the bidder, Name of bidder, amount as bid, mobile number, BBO Nick (Can wait until after the auction ends), possibly subject to the name of the bidder appearing on the auction page.
– It is also possible to enter an automatic maximum bid. Other bids will then overbid by 50, – automatically up to the maximum bid. The maximum bid is secret to other bidders.
– The registration for BBO costs 1BBO $ per person. This is in addition to the bid.
– Payment is made by tip to 516428 or by bank to 4750 58 94134 within 29.12. Failure to pay means that the player will be offered next person on bid list.
– The tournament is open to couples who are not formed via the auction.
Registration via email to bud_hjbk@hotmail.com tournament fee is NOK 100 per couple paid per tip or bank by 29.12.
In the event of any disagreement regarding bidding and winners of bids, the board is in
HJBK's decision is indisputable.
– Club and circuit points are awarded according to the «summer bridge scale»
These are the partners that can be bought:
Agnethe Hansen Kjensli
Allan Livgård
Anders Brogeland
Anders Holmen
Gundersen
Ann Karin Fuglestad
Anna Malinowski
Arild Rasmussen
Aron Thorfinnsson (IS)
Arthur Malinowski (UK)
Bjarni Einarson (IS)
Boye Brogeland
Chlistina Lund Madsen
(DK)
Christer Kristoffersen
Christian Bakke
Christian Fredrik Johnsen
Dennis Bilde (DK)
Erik Sælensminde
Erlend Skjetne
Espen Erichsen
Espen Flått
Espen Kvam
Espen Lindquist
Finn Brandsnes
Fredrik Helness
Geir Brekka
Geir Helgemo
Geir Olav Tislevoll
Glenn Grøtheim
Gunn Helness
Gunnar Harr
Halvor Aasen
Harald Eide
Helge Hantveit
Helle Rasmussen (DK)
Håkon Bogen
Ida Marie Øberg
Jan Tore Berg
Jessica Larsson (S)
Jim Høyland
Joakim Særher
Jo-Arne Ovesen
John Vegard Aa
Jon Egil Furunes
Jørgen Molberg
Jørn Åselid
Katarina Ekren
Kathrine Bertheau (S)
Kristian Barstad Ellingsen
Kristoffer Hegge
Kurt Ove Thomassen
Lars Arthur Johansen
Lars Eide
Lasse Aaseng
Liv Marit Grude
Lone Bilde (DK)
Magnus Sætre
Marcus Scheie
Marianne Homme
Marius Dalemark Austad
Nils Kåre Kvangraven
Ole A. Berset
Paul I Thomassen
Per Erik Austberg
Per Ola Cullin (S)
Peter Fredin (S)
Peter Marstrander
Petter Tøndel
Roald Mæsel
Roar Voll
Ronny Jørstad
Rune B. Andreassen
Sigurd Evjen
Simon Hult (S)
Siv Thoresen
Sofie Græsholt Sjødal
Sondre Labraathen
Hogstad
Steffen Fredrik Simonsen
Stian Evenstad
Stig Roar Hakkebo
Svein Gunnar Karlberg
Svein Olav Erntsen
Sveinn Runar Eiriksson (IS)
Sven Olai Høyland
Sverre Johan Aal
Sverre Johnsen
Terje Aa
Thomas Charlsen
Thomas Tøsse
Thor Erik Hoftaniska
Tor Bakke
Tor Eivind Grude
Tor Helness
Tormod Røren
Vidar Smith