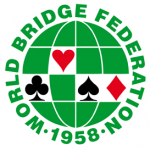 5th FunBridge World Youth Open Championships
Lyon, France • 15 – 24 August 2017
The 5th FunBridge World Youth Championship, here in Lyon, France, started this tuesday August 15th and today finished the Qualifications of the Open Pairs Championships.
SOURCE: BULLETIN 3
August 18th Schedule
| | |
| --- | --- |
| 10:00 (J-Y-G-K) | Pairs Final A/B 1st Session |
| 14:00 (J-Y-G-K) | Pairs Final A/B 2nd Session |
| 17:00 (J-Y-G-K) | Pairs Final A/B 3rd Session |
| TBA | Prize Giving Ceremony |
Too close to call
Going into tomorrow's finals in the four Youth pairs events – Juniors, Youngsters, Girls and Kids – the leaders all have slim leads. Although the carryover will give some pairs breathing room, one bad opening lead or failure to guess a queen could result in a drop from first to second – or worse.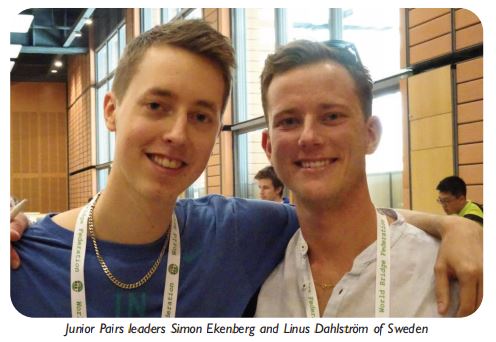 The leaders of the Junior Pairs – Simon Ekenberg and Linus Dahlström of Sweden – will start play today with a carryover of 36 matchpoints. The other 13 pairs in the A final of the event will have matchpoint totals descending to zero for the pair in the final qualifying spot.
Top on a board in the Junior pairs today will be 12.
Right behind the Swedes going into play today are two Israelis – Lior Urman and Oren Toledano. At the end of play on Thursday, their cumulative scores stood at 58.55%, less than one percentage point behind the leaders.
In the Youngsters Pairs, the leaders after the qualifying sessions are two Italians – Gianmarco Giubilo and Frederico Porta, who were only 2.13 percentage points ahead of Poland's Edward Sucharda and Tomasz Kielbasa.
In the Girls Pairs, Jovana Zoranovic and Selena Pepic finished qualifying play with a lead of 1.29 percentage points over Mathilde Thuillez and Sarah Combuscure of France.
The Juniors,Youngsters and Girls qualified 14 pairs each for their respective A finals.
In the massive Kids Pairs event, 13 tables will be needed to accommodate the 26 pairs who qualified from the original field of 78. Leading the way for the Kids are Licong Cheng and Penghao Wang of China, followed closely by another pair from China – Yizhou Liu and Mingyu Lu. The first-place pair ended the qualifying sessions .58 percentage points ahead.
Qualification Ranking
Juniors Pairs After 6 Sessions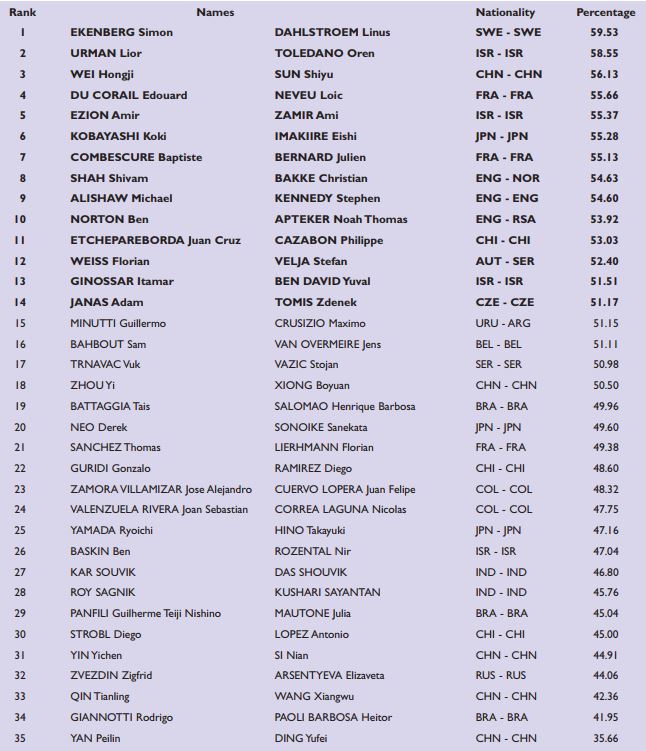 Youngsters Pairs After 6 Sessions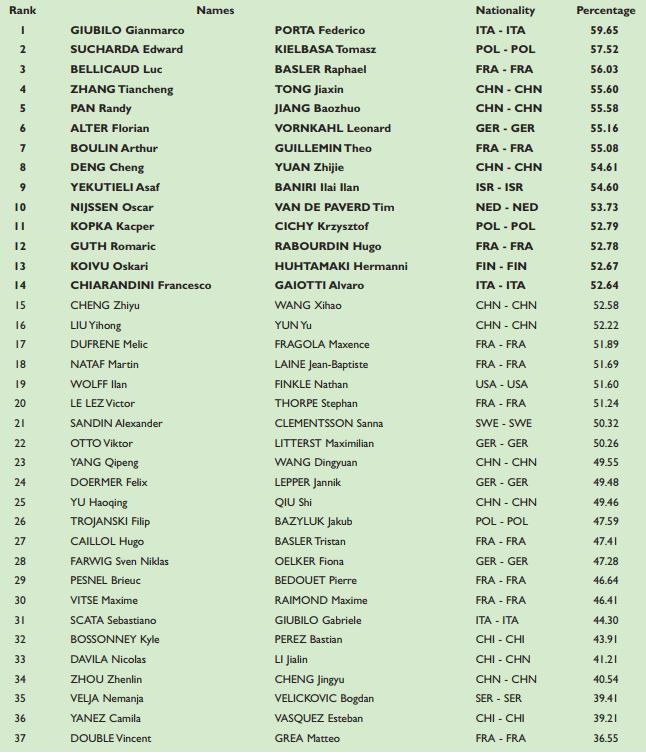 Kids Pairs After 6 Sessions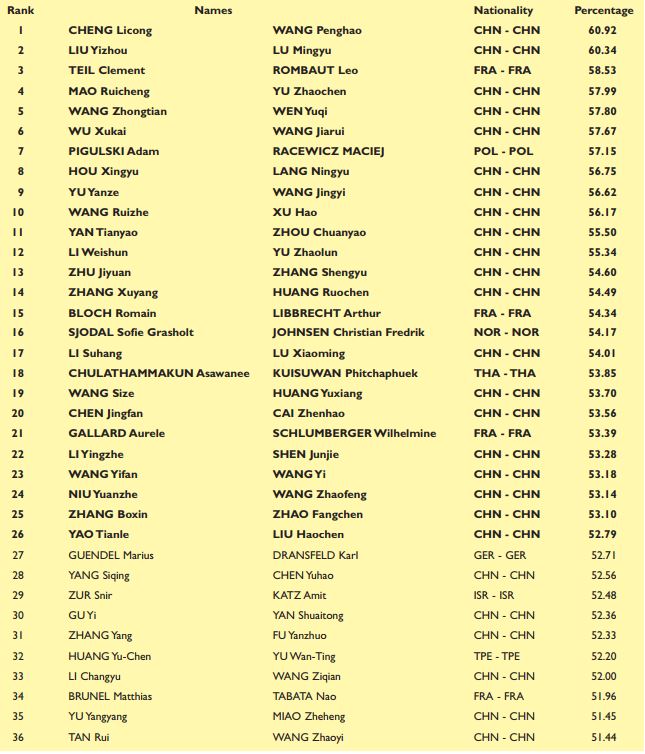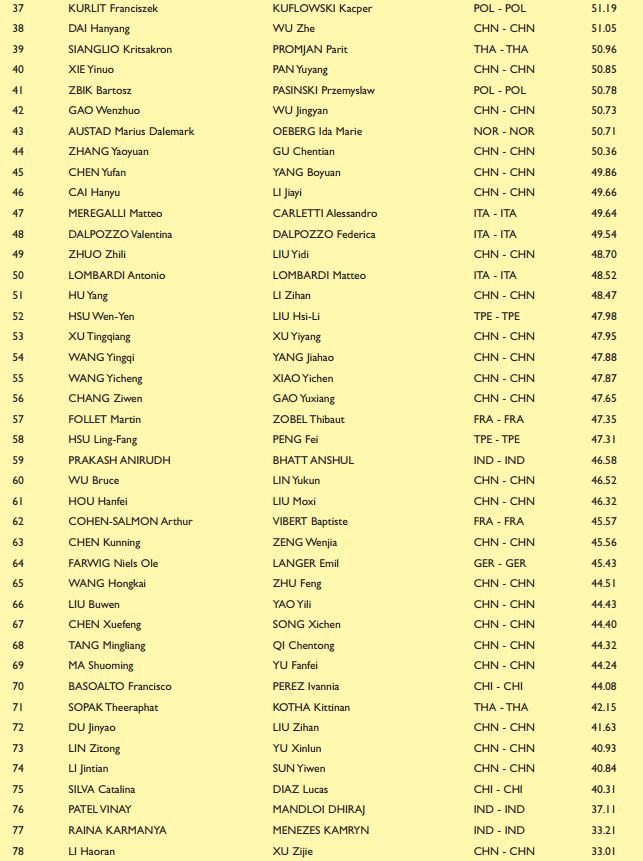 Girls Pairs After 6 Sessions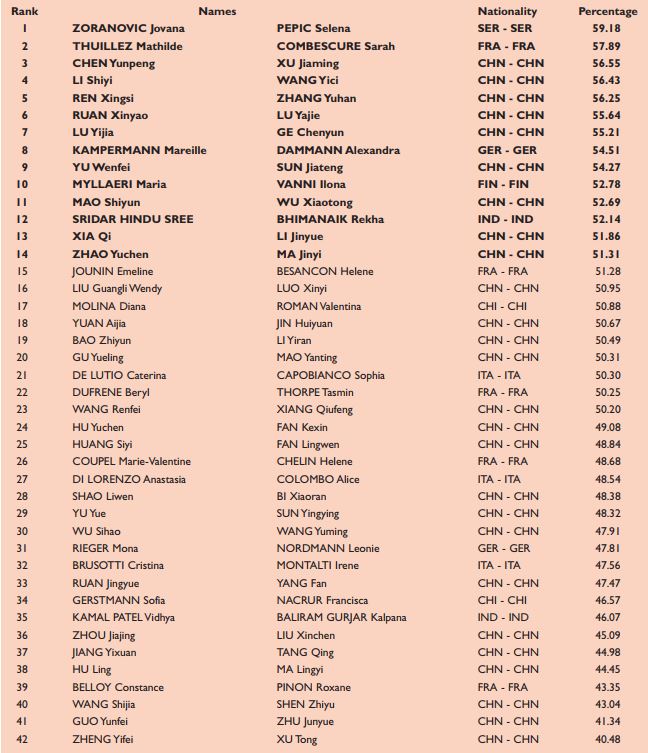 New Photo Album:
All the photos: Click here