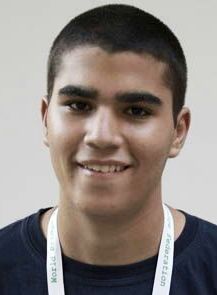 Discussing some hands of this event with my friend Ilai Baniri (ISR), we decided to consult some hands with friends. I for my side and he for his, combining experience with youth, and the results are as follows.
All the info about the event click here
Problem 2; Denmark against Ukraine Category U26
Dealer West All Vul

Q 

A K Q J 10 9 

10 9 8 x x  

x
| | | | |
| --- | --- | --- | --- |
| West | North | East | South |
| 1 | Pass | Pass | 2 |
| 2 | Dbl | Pass | ? |
Roberto Figueira de Mello(BRZ) WGM: 3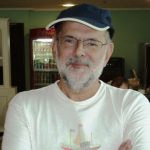 3

– Too unbalanced to let them play 2

doubled.
Marcelo Castello Branco (BRZ) WGM: 4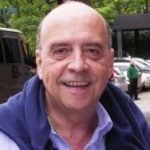 4

– Picking a game with this solid suit                               
David Bakhshi (ENG) WIM: 4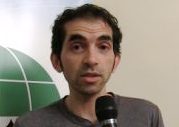 4

– I would treat double as card (value) showing rather than penalty and am prepared to play 4

opposite a singleton heart.
Krzysztof Martens (MON) WGM: Pass
Brian Senior (ENG) WM: 4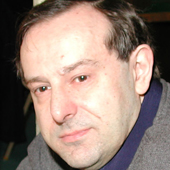 4

. I'd like to think that in real life we would know what the double meant. I'll assume values rather than penalty, in which case 4

looks the easiest game.
Dennis Bilde (DEN) WIM: 4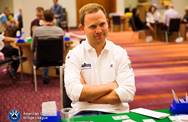 I would bid 4

. I don't play this double as penalty but I know
that someone does. If I play it as penalty I would think to pass or bid 4


and both are reasonable. I would prefer 4

🙂
Mikael Rimstedt (SWE) WIM: 4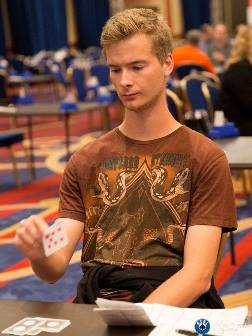 I am for sure not defending when I have zero tricks. I will blast 4

and hope it makes.
Liam Milne (AUS) WIM: 4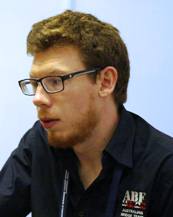 4

. No need to bid the diamonds. I don't want to play 5

or 6

and my hand is strong enough for game.
Christian Bakke (NOR) WM: 4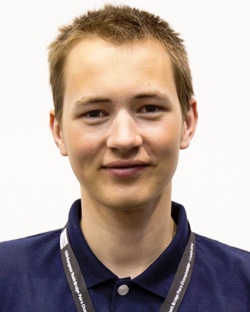 Bar Tarnovski (ISR) WIM:

Pass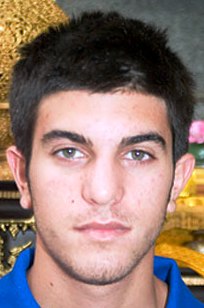 Pass. If X is not Take Out by agreement . So must be penalty don't see reason to bid . -I would Pass.
Asaf Yekutieli (ISR) 4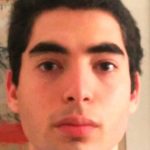 4

. Once again, one has to establish a proper interpretation of partner's bid. In my opinion, partner's double is his primary way to show extra values.
Thus, despite our decent defensive holding (

Q, cashing heart tricks and distribution suggesting very bad breaks), it is somewhat reckless to defend.
I can barely imagine slam making, and definitely no intelligent way to get to it. As to the best game contract, I have no doubt.
Conclusion: 4

.
Adam Stokka (SWE) 4