Source: ABF Events
Results website 
Saturday January 4th, 2020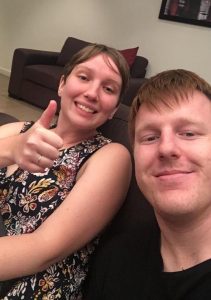 Welcome to Youth Week 2020. 52 cards in a deck, 52 Youth weeks up until now. Coincidence? I'll leave it to you to decide. Welcome to all the new players who haven't attended a youth week before. We are sure that you will have a great time. There are lots of Youth bridge events going on this week; Pairs, Teams, a Test match between Australia and New Zealand, and the selection event for the Australian U26 team.
In the evenings there are lots of other activities, with varying degrees of seriousness. As you can see and smell, Canberra has been blanketed in smoke from the bushfires.
We are extremely lucky again to have Director Extraordinaire, Matt McManus, looking after us at the table this week. He is the best. Your convenors on site are Edmond an Will.
January 4-10, 2020
Pairs Championship Winners: Andi Boughey – Matt Brown
Pairs Qualified: The two session Pairs Qualifying was played yesterday, with 42 players. After two sessions, the North-South winners were Andi & Matty B. The East-West winners were Sammy Coutts and Mitch Dowling. However, the top five each direction (highlighted)  qualified for A-Final. The remaining players competed for the B-Final.
Qualifying:  R1 R2 Overall Results
Final: R1 R2 Overall Results
Consolation: R1 R2 Overall Results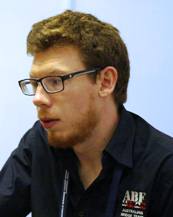 This is how Liam Milne described the Pairs event:
2020 Youth Week has begun in Canberra!
The first event to be decided was the Australian Youth Pairs Championship. Well done to a couple of marauding Kiwis (photo) who took the gold – Andi Boughey and Matt Brown. They notched up 64.5% and 58.3% to take the title. Andrew Spooner and Renee Cooper had a nice afternoon session to clinch the silver, while some more plundering Kiwis in the form of Jeremy Fraser-Hoskin and Jack James were third.
Meanwhile, the Australian Youth Pairs Consolation was taken out by Darren Brake-Oliver McCarthy, a first-time partnership who put together a tidy day with 68.8% and 65.2% to easily take down the minor prize.
I'll be posting more over the week as the Australian Youth Teams and Australian Junior Team Selection results become known.
Don't forget to follow us @