Source: OCBL Journal
04/10/21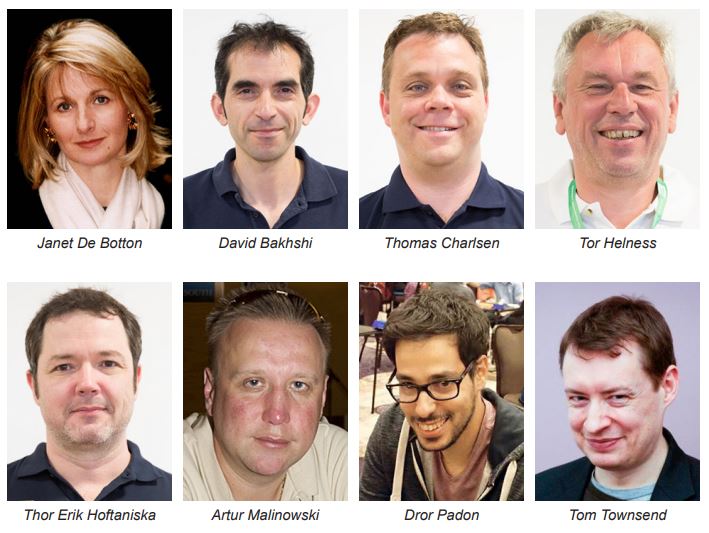 Team De Botton, with Janet De Botton, David Bakhshi, Thomas Charlsen, Tor Helness, Thor Erik Hoftaniska, Artur Malinowski, Dror Padon and Tom Townsend won the OCBL April Cup!
In the Final, they faced team Gupta, with Naren Gupta, Zia Mahmood, Bauke Muller, Simon de Wijs, Agustin Madala and Dennis Bilde.
The match ended 43-37 for the England based team.
The third place is shared between the opponents of De Botton and Gupta in the Semifinals: teams:
Follow Suit (M. Barel, I. Bareket, A. Braunstein, D. Israeli, A. Lengy, Z. Shahar, D. Tal, N. Tal, A. Warszawski, Y. Zack)
and Hill (J. Hill, K. Dwyer, S. Huang, M. Michielsen, C. Rimstedt, M. Rimstedt, O. Rimstedt). Today there is no play.
The OCBL events will come back tomorrow with the second stage of the qualification of the OCBL Open League.
Don't forget to follow us @