Source: Bridge.No
On Sunday, January 19, the Play Bridge 2 course starts at BBO.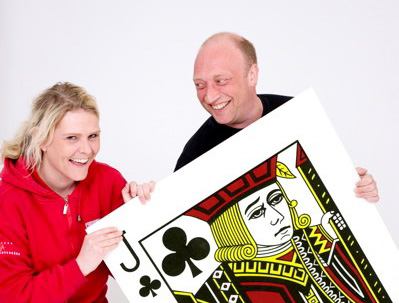 Theory + practice
The course runs over 12 Sunday evenings, from 19:00 to 21:00. Each lesson is divided into two parts – first theory, and then game training. During the theory part, all participants gather at a teaching table, and the lecturers talk and show games that fit the theme of the day. Participants communicate via vhat. Then there are 8 games of game training in a closed tournament exclusively for the course participants with guidance from bridge teachers. You do not need spouses to participate – those who have not agreed with anyone before the lesson starts use the spouses square.
Good speakers
Presenters will be Geo Tislevoll (geot), Kristian Barstad Ellingsen (krisell) and Sofie Græsholt Sjødal (sgs3) and Agnethe Hansen Kjensli (mixmaster). All that is said is also summarized in writing by Markus Lund, and you have problems with technical things such as. to get to the chat, sign up for game training or so you can get help from Iwona Larssen (SB2 course).
Free for members of NBF – up to 80 participants
The course is suitable for those who have just completed a beginner's course or want a refresher / closed knowledge gap. The course has a capacity of 80 participants. The course is free for members of NBF, and costs 600, – for those who are not members.
Don't forget to follow us @