1st WBF YOUTH TEAMS ONLINE CHAMPIONSHIPS (March – July, 2018)
August 1st, 2018
I am very proud to announce that the official WBF 1st youth online team championship finished and we have 2 new World Champions: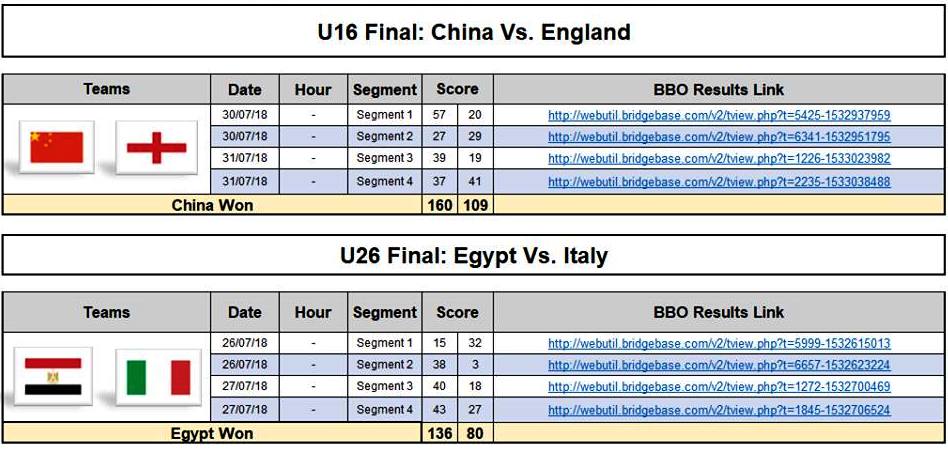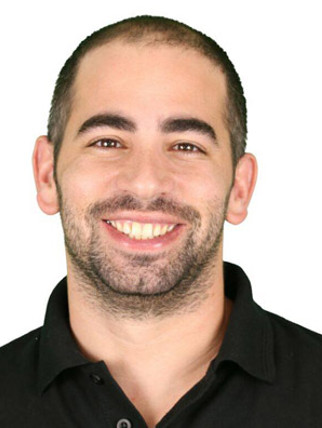 So what is the legacy of this 1st World Youth Teams Online Championships? After 5 months of an exciting challenge which involved 42 Teams, 32 countries, 5 continents, 13 Teams U16 and 29 Teams U26, we finally have the first 2 World Youth Online Champions.
In the U26 category, Egypt, after a tough battle, defeated Italy 136-80, due to an impressive break during the second session.
Congratulation to Ahmed NASSER, Omar SHAHEEN, Karim ASHRAF, Ahmed ASHRAF, Abdelrahman KHAMIS, Marwan AWNY, Youssef ROUSHDY (npc).
Congratulation also to the runner-up team Italy: Sophia CAPOBIANCO, Matteo LOMBARDI, Giacomo PERCARIO, Roberto SAU, Andrea MANGANELLA, Sebastiano SCATA', Irene MONTALTI, Agnese DI MAURO, Dario ATTANASIO (npc),
In the U16 category China, the hosting country of our next World Championship, defeated England 160-109.
Congratulation to Song RUIYANG, Miao JIEZHEN, Tang LEYAN, Fu TIANXIANG, Jin YIFU, Ai YUCHENG, Zhang TIANYI, Cheng WEIZHE, Zhao BING (npc), Yang JIANZHONG (coach).
Congratulation also to the runner-up team England: Jasmine BAKHSHI, Dido COLEY, Roland BOURNE, Henry ROSE, Liam FEGARTY, Andrew COPE, Oscar SELBY, Jamie FEGARTY, Giorgio PROVENZA (npc), Laura PORRO (coach),
During the 17th World Youth Bridge Championships, in Wujiang, the winners will be awarded.
Thanks to all the participants, captains and coach for the brilliant job. See you in Wujiang!Hope you enjoyed.
Yours
Gilad Ofir
WBF Youth Bridge Coordinator
1st Youth Teams Online Championships
17 World Youth Bridge Championships – Wujiang