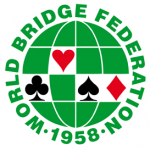 43rd World Bridge Teams Championships
Lyon, France • 12 – 26 August 2017
August 17th
Source: Bulletin 6
Gianarrigo Rona Re-elected as WBF President
At yesterday's meeting of the WBF Executive Council, the President of the World Bridge Federation, Gianarrigo Rona was re-elected for a third four-year term. His current term of office expires after the World Bridge Series in Orlando 2018 and the new term will thus run until 2022.
The President expressed his pleasure and pride at his re-election and said that he looked forward to continuing to serve the world's bridge playing community for the next five years. He then gave a live interview which you can see at: Click in the image to watch.
At the Table
Turning to activities on the green baize, it's time to mention the performance of the Swedish teams. At one point on Wednesday they topped all three tables and they form part of a select group of countries who might qualify a team in each of the three
Championships.
Standings After 15 Rounds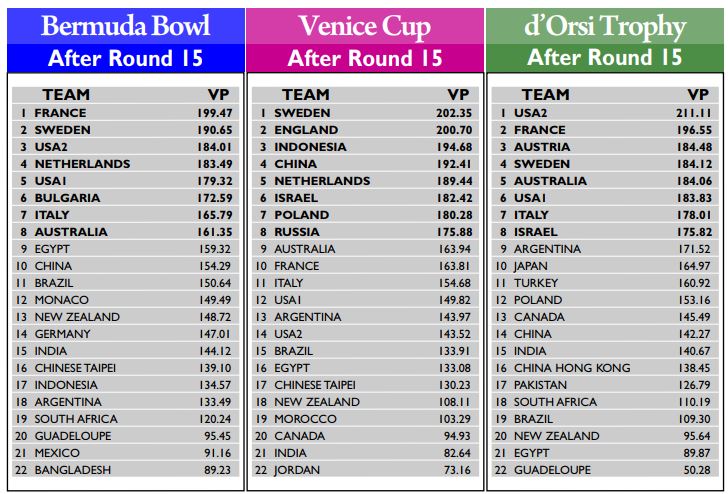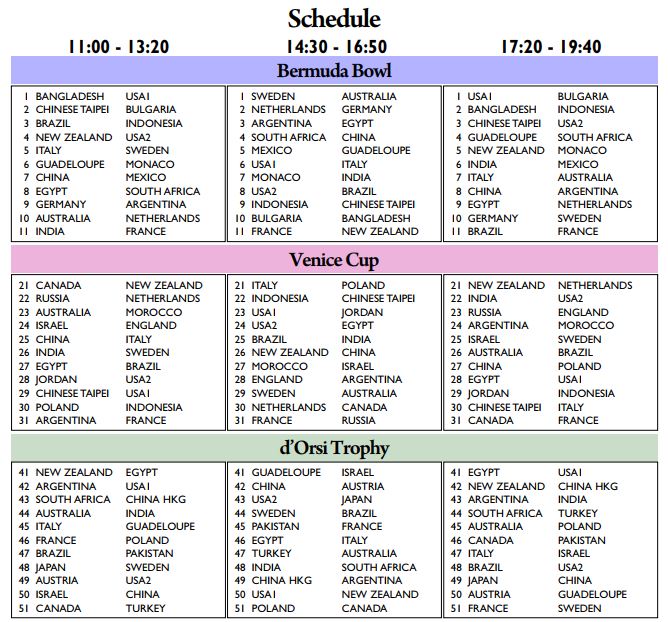 From the Fédération Française de Bridge Facebook