March 25 2019

Follow us in Instagram #WHJI 2019
3rd BBO match Israel – Czech Republic
Israel
Aviv Zietak, Nir Khutorsky, Amir Ezion, Lior Urman, Gal Matatyahou, Yontan Sliwowicz & NPC Ram Blass
Czech Republic
Erik Klemš, Martin Melčák, Lukáš Kolek, Jakub Vojtík, Michael Botur & Lucie Kohutová & NPC Milan Macura
The very first board produced the first IMPs this time were for Israel.
Board 21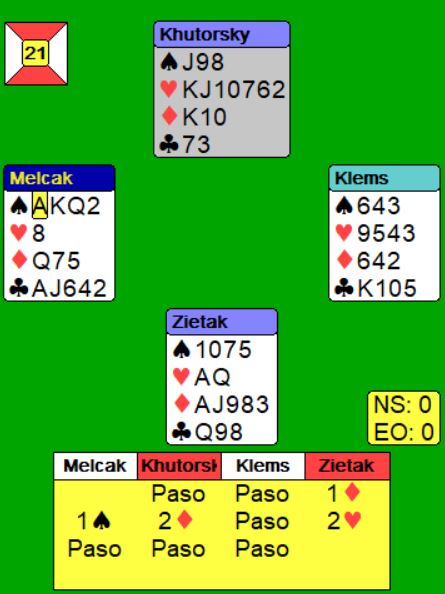 After two pass, Zietak (ISR) opened 1

, Melcak (CZK) competed with 1

, North said 2

showing hearts and Zietak´s (ISR) 2

closed the bidding. Declarer made 8 tricks.
At the other table the Czech Rep. couple only stopped at the game level losing 7 IMPs in the intent.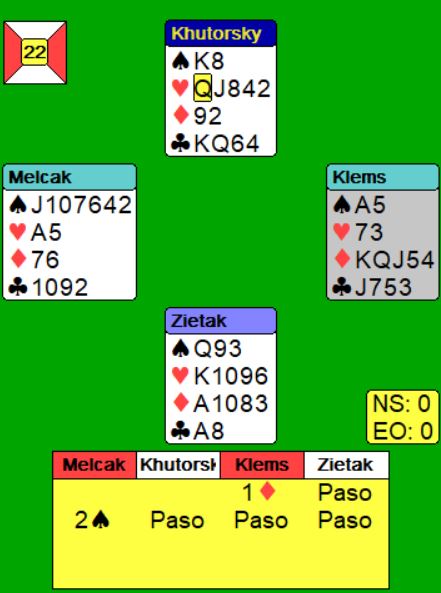 Next Board gave Czech R a break, they recovered 6 IMps.
Board 22
Israel was allowed to play 2

and were two down.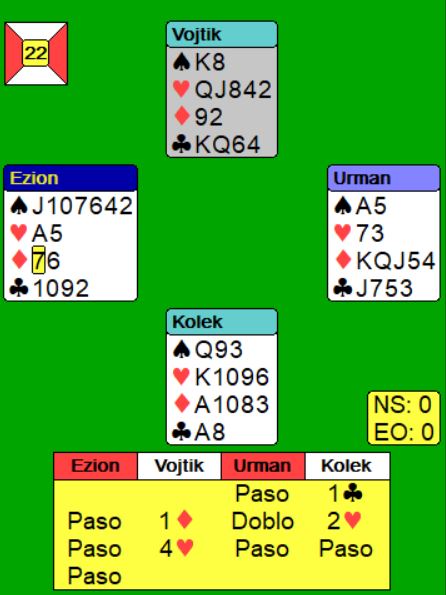 At the other table Czech Republic played the heart game with success, winning 5 IMPs.
Here Urman in East chose to pass, changing the whole story. Now South opened with a 1

, and after a pass her partner showed his hearts with a transfer bid.
Now the road to the game was easy.
Board 26 produced the biggest a double digit difference…when a slam invitation make Czech R. arrive to the level 5.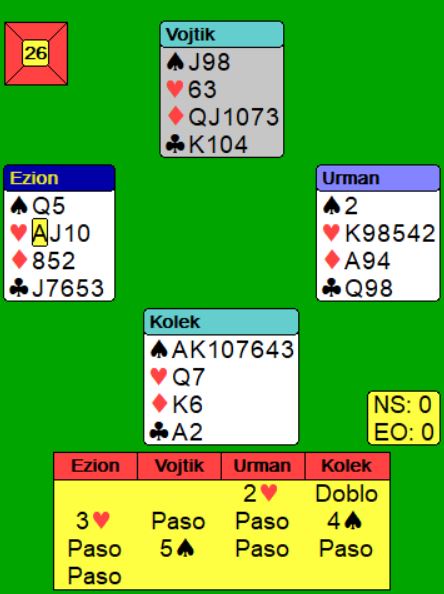 Board 6
After a weak 2

opening bid by East, a double by South and two pass, Kolek re-showed his hand bidding 4

. Now his partner thought that his partner's hand was huge and so his hand should be helpful for him and he chose to invite to slam. One down.
Israel handled the hand more carefully…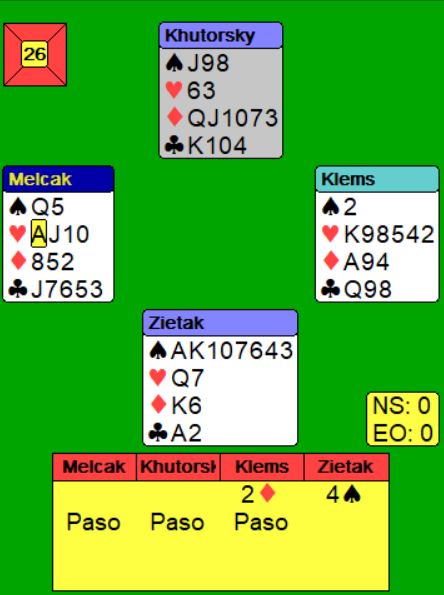 After East's 2

opening bid, South showed his hand jumping to game and his partner passed.
Game done, 12 IMPs for Israel and well done.
Board 28 enlarged the difference in 14 IMps.
Board 28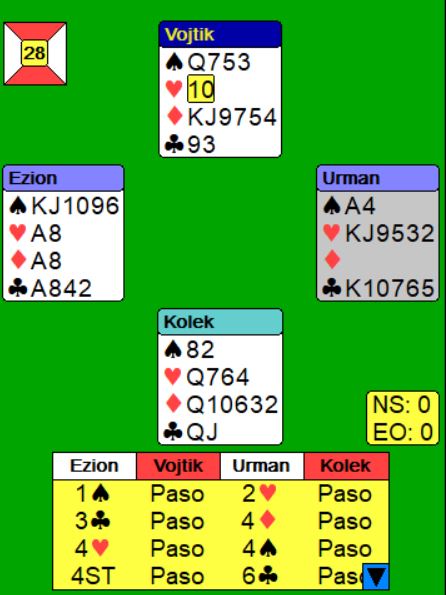 Israel felt happy arriving to the club slam and his effort were fulfilled with 12 tricks and 14 IMPs.
Ezion opened 1

, Urman showed his hand bidding 2

, Ezion continued describing his hand with a 3

bid, and East showed support with a 4

splinter bid. Amir begun to show controls, and after Urman showed his spade ace, his partner asked for keycards and the couple landed in the club slam.
At the other table Czech Republic chose to play a club grand slam but couldn't make it.
The match finished Israel 42 – Czech Republic 8.
Don't forget to follow us @