March 25 2019
5th BBO match Netherlands-Denmark
Denmark
Christian Lahrmann, Søren Bune, Andreas Plejdrup, Emil Buus Thomsen & NPC Claus Lund
Netherlands (U26)
Pim Coppens, Niels van Bijsterveldt, Guy Mendes de Leon, Thibo Sprinkhuizen, Tom van Overbeeke, Ricardo Westerbeek, Leen Stougie, Marc Stougie & NPC Agnes Snellers
The first board unbalanced the score.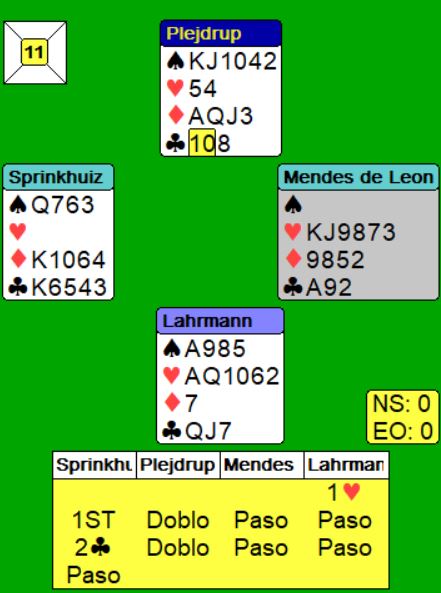 Board 11
Christian Lahrmann (DEN) opened his hand with a 1

bid, and Sprinkhuizen (NTH) competed with 1NT showing his heart void, North chose to double and after two passes he rescued himself with a 2

bid. He was allowed to play them, but doubled. He ended two down, for -300.
At the other table just as in a parallel universe things were totally different.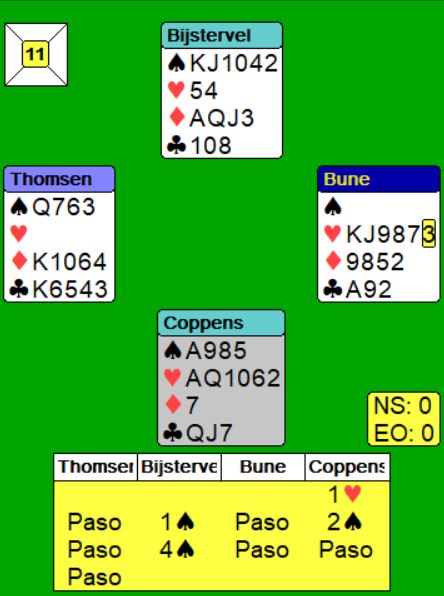 N/S played 4

. The heart lead, produced two ruffs along with the two natural club tricks ended the adventure one down. 8 IMPs for Denmark.
Next board was a 10 IMPs recovery for Netherlands, in one table the contract was 4

made, at the other table the same contract was defeated.
Board 13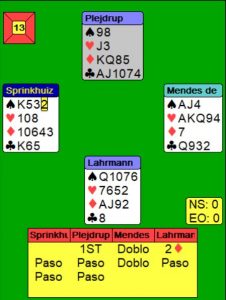 After Andreas Plejdrup (DEN) 1NT opening bid, Guy Mendes de Leon (NTH) doubled, Lahrman continued with 2

. He became declarer but had to play it doubled. He managed to make an overtrick and scored +380.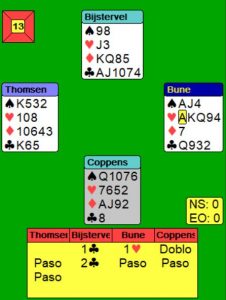 At the other table North chose to open the hand with 1

, and ended playing 2

.
He managed to do only 5 tricks…three down and a – 300 score…12 IMPs for Denmark.
Board 14 was a 12 IMPs gain for Netherlands.
Board 14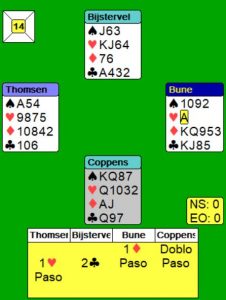 Søren Bune opened 1

, Pim Coppens (NTH) doubled, West showed his weak hand with hearts, North competed with 2

and after three passes the bidding ended. Declarer made the contract with no problems scoring +90.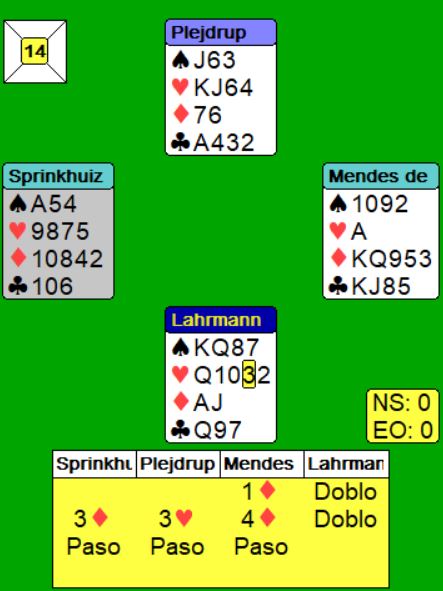 At the other table Guy Mendes de Leon (NTH) also opened 1

 and Lahrman (DEN) also doubled. But this time West said 3

 and North chose to show his heart suit and Guy Mendes de Leon (NTH) decree 4

, that were doubled by South.
Declarer only lose two aces and another club fulfilling his contract for +510 and 12 IMPs for Netherlands.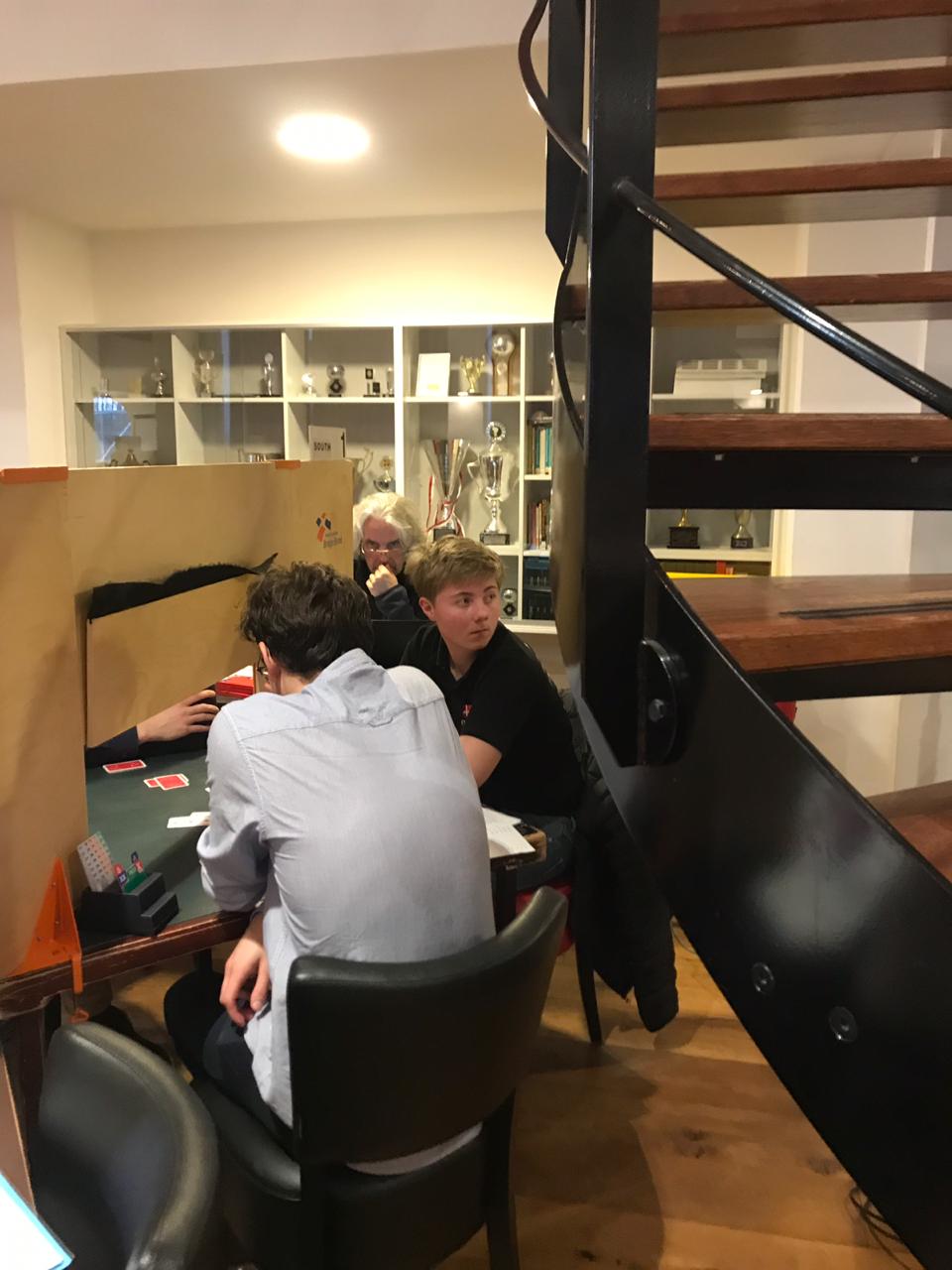 Board 15 was another 10 IMPs for Netherlands when they chose to play 3NT (done), where Denmark chose to play a heart game going one down.
The match ended:
Netherlands 43 -Denmark 21
Don't forget to follow us @