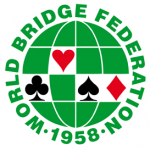 5th FunBridge World Youth Open Championships
Lyon, France • 15 – 24 August 2017
The 5th FunBridge World Youth Championship, here in Lyon, France, started this tuesday August 15th. The event started with the Open Pairs Championships.
August 17th Schedule
| | |
| --- | --- |
| 10:00 (J-Y-G-K) | Pairs Qualification 4th Session |
| 14:00 (J-Y-G-K) | Pairs Qualification 4th Session |
| 17:00 (J-Y-G-K) | Pairs Qualification 4th Session |
August 16th (Source: Bulletin 2)
China dominates Youth pairs
After the first day of qualifying in the four Youth pairs contests, China has a major presence in the standings, with 90 pairs set to resume play today in the four categories – Junior, Youngsters, Kids and Girls. All pairs have played three qualifying sessions so far. The original combined fields of the four categories totaled 192 pairs, an impressive turnout.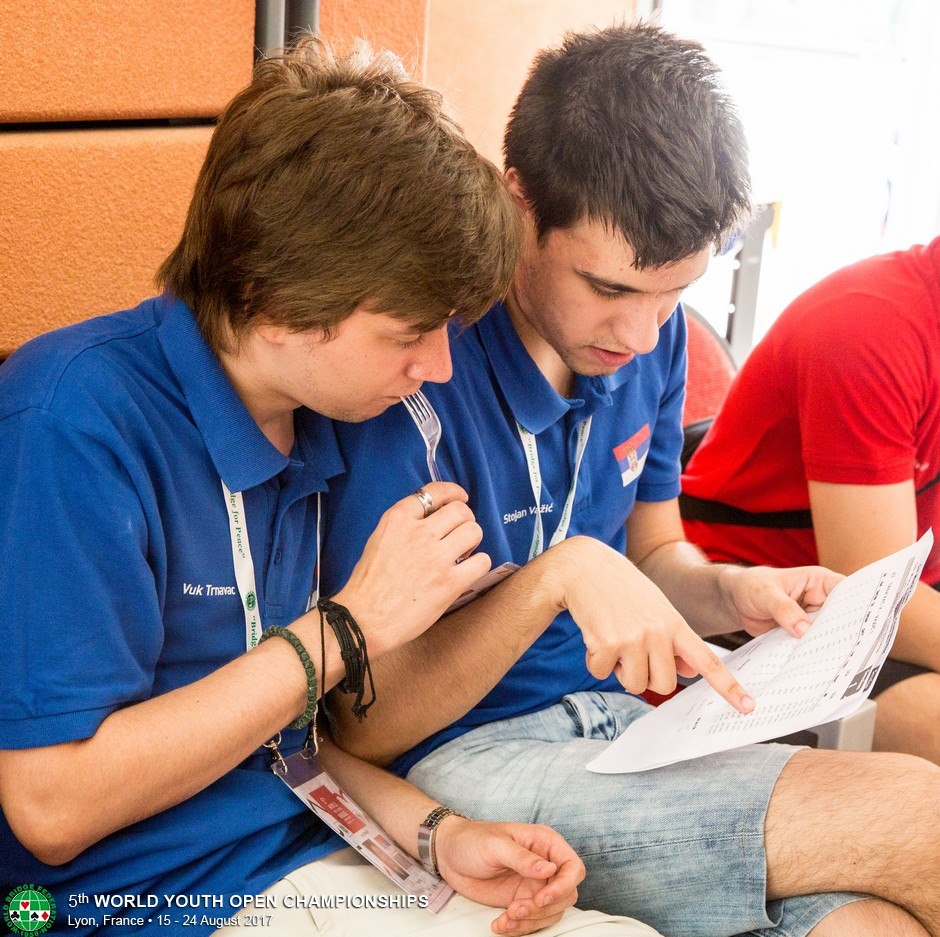 The last three qualifying sessions for all events will take place today to set the fields for the A and B final sessions beginning on Friday.
Leading the way in the Junior Pairs are the Swedish pair of Simon Ekenberg and Linus Dahlstrom with 61.2%. Koki Kobayashi and Eishi Imakire, of Japan, are second. In all, 35 pairs made the cut in the Junior category. Of those, five are from China.
In the Youngsters event, the field was reduced to 37 pairs on Wednesday. The leaders, from China, are Randy Pan and Baozhuo Jiang. In all nine Chinese pairs made the cut on Wednesday.
In the Kids Pairs, 78 two somes made it to the second day. The leaders going into play today are Licong Cheng and Peng  hao Wang. They are among 50 Chinese partnerships in the field for the second and final qualifying day.
The Girl Pairs field for the final three qualifying sessions is now at 42, 26 of whom are from China. The leaders are Shiyi Li and Yici Wang.
Qualification Ranking
Juniors Pairs After 3 Sessions
Youngsters Pairs After 3 Sessions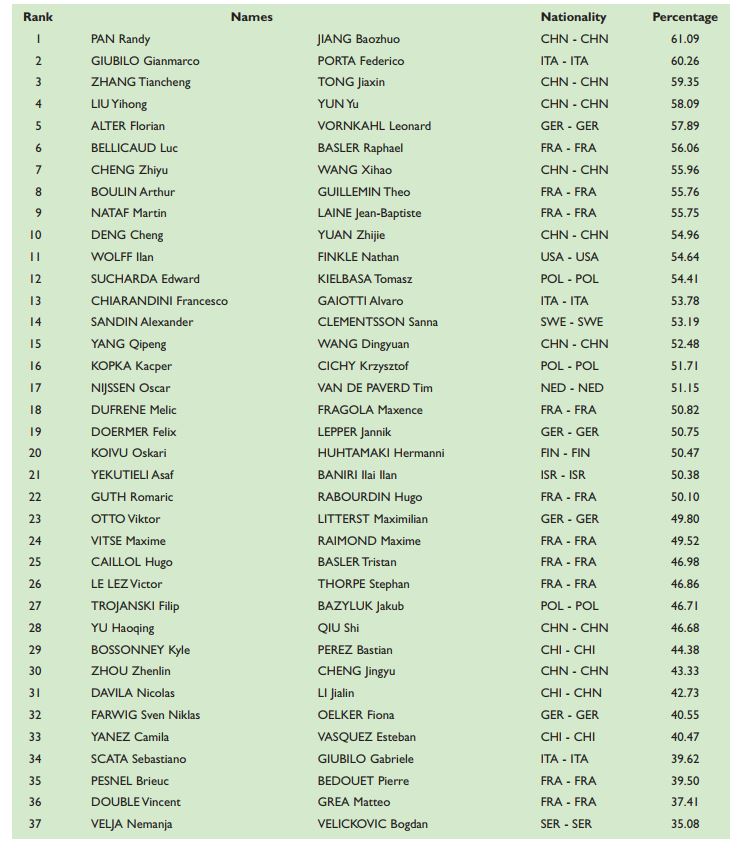 Kids Pairs After 3 Sessions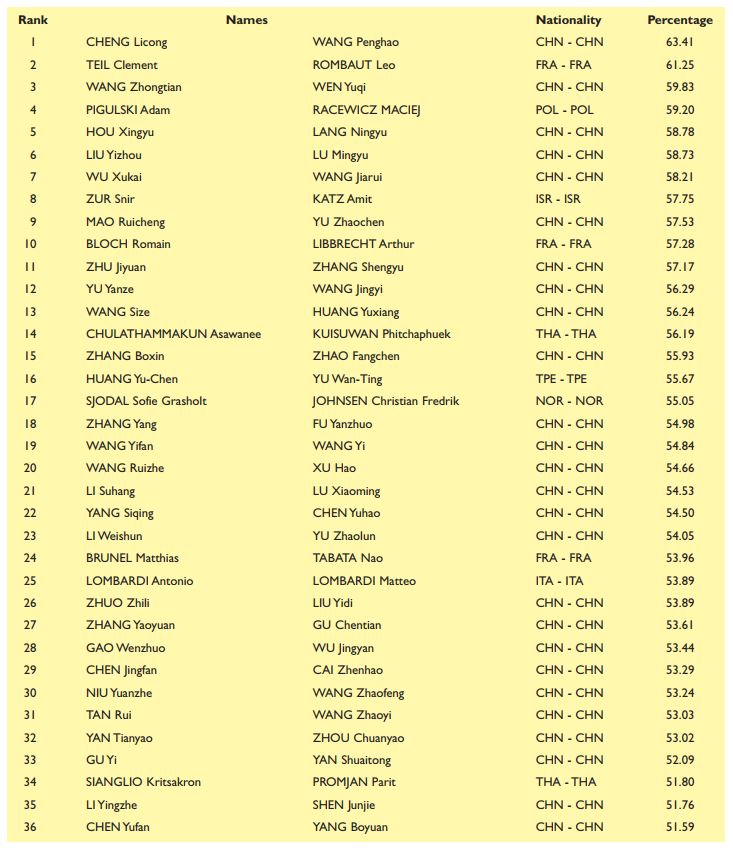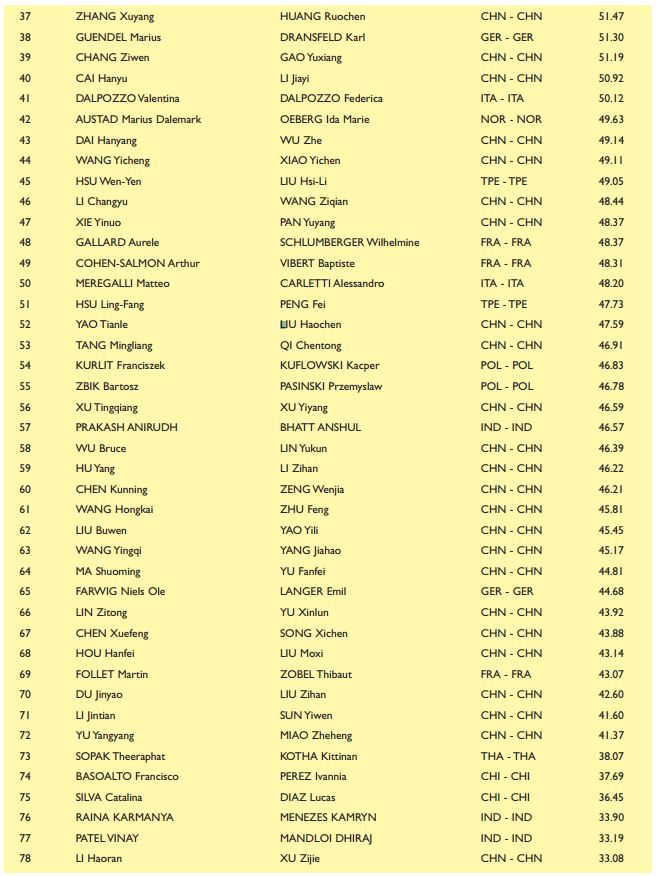 Girls Pairs After 3 Sessions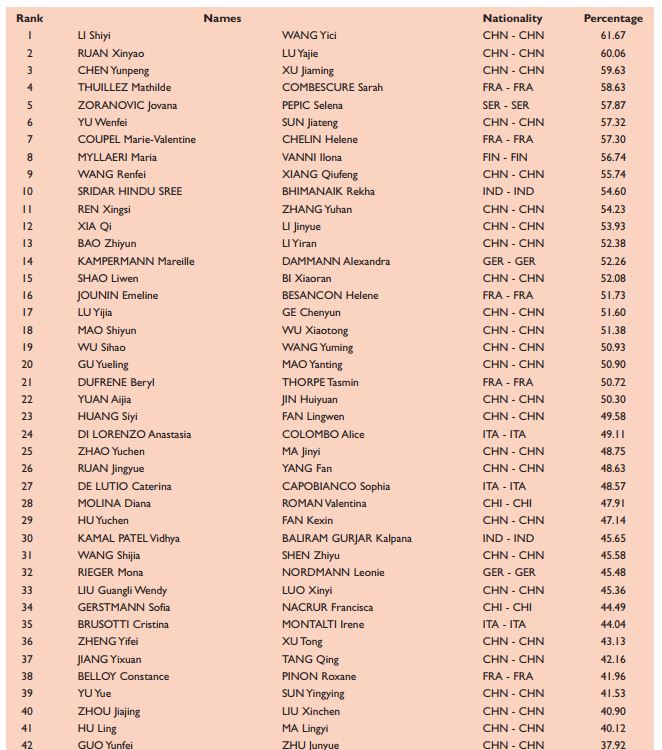 World Bridge Teams Championships Videos