Source: APBF
Around this time of year, our international teams are normally preparing to head off for the first of the international competitions – the Asia Pacific Bridge Federation Championships.
However the current restrictions on international travel caused the cancellation of many events – the APBF amongst them. This was disappointing for our teams who achieved national selection as they didn't have the opportunity to represent their country in 2020 or 2021. Australia and New Zealand are the main players in what is known as Zone 7, and the two countries' management groups who have been meeting regularly via zoom over the past year both agreed it was desirable to give our respective national teams a chance to playoff against each other in an online event.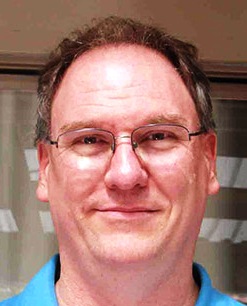 Laurie Kelso drafted the rules for the online competition and with the agreement of both countries, the Zone 7 Playoff will be held online on the weekend of May 22-23, 2021. The event will be played online using the RealBridge platform. Kibitzing will be possible since matches will be broadcast using a time-delay and each division will use a unique set of boards.
The ABF website will provide a link to the platform for kibitzers. Running this event is not a light undertaking, with Australian representatives being located in seven sites around the country, New Zealanders being located in at least two sites and supervisors required in each location to ensure the integrity of the competition. Nevertheless, the teams are delighted to have this chance for a bit of cross-Tasman rivalry.
The playoff format will also be watched keenly by overseas bridge organisations who may need to carry out their own playoffs in a similar format.
The teams are:
Youth Team: Phil Markey (NPC), Andrew Spooner – Renee Cooper, Jamie Thompson – David Gue, and Bertie Morgan – George Bartley.
Open Team : Dave Wiltshire (NPC) Peter Gill – Sartaj Hans, Michael Courtney – Paul Wyer.
Women's Team: Mike Doecke (NPC), Jessica Brake – Susan Humphries, Marianne Bookallil – Jodi Tutty, and Giselle Mundell – Rena Kaplan
Seniors' Team: Peter Buchen (NPC), Robert Krochmalik – Paul Lavings, Stephen Burgess – Gabi Lorentz, and George Kozakos – George Smolanko
Mixed Team: Julian Foster (NPC), Trevor Fuller – Leone Fuller, Stephen Fischer – Pele Rankin, and Hugh Grosvenor – Tania Lloyd