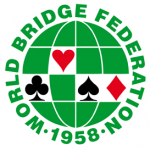 43rd World Bridge Teams Championships
Lyon, France • 12 – 26 August 2017
Running Scores 
August 18th

Source: Bulletin 8
LES MISERABLES
We anticipated an exciting finish to the round robins and that came to pass in two of the events. In the Bermuda Bowl Egypt, Monaco and New Zealand were involved in a three-cornered contest for the vital eighth place and for most of the session Egypt were in the box seat. However, a late surge by their opponents Bulgaria, combined with a spurt by New Zealand saw the All Blacks emerge triumphant.
It was an almost identical situation in the d'Orsi Trophy, as India, China Hong Kong and China vied for the last qualifying spot, which was only decided on the final deal, India, not only holding on to the position that mattered, but even moving into seventh place.
The Venice Cup turned out to be a stroll in the park for Poland who were never seriously threatened for the last qualifying position.
Last Standings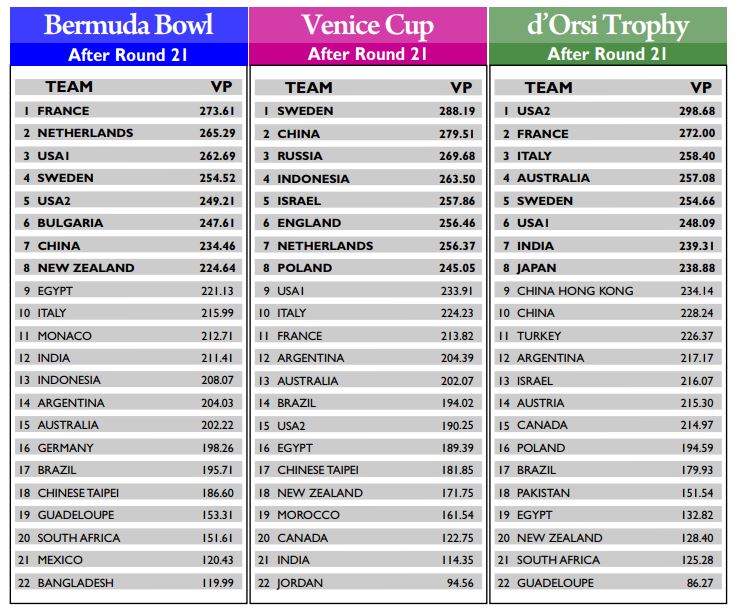 KO Stage