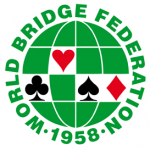 5th FunBridge World Youth Open Championships
Lyon, France • 15 – 24 August 2017
August 20th
Source: Lyon Adventures
If adventure is what you're craving, you won't find a better home base in France than Lyon. Offering access to beautiful parks and reserves, scenic lakes, winding rivers, and snow peaked mountains all within a few hours' drive, it's a solid option for tackling the natural world no matter what time of year you plan to visit (and that's not even taking into consideration all that there is to discover within the city itself).
For those whose idea of getting into the outdoors consists of hiking, biking, camping or horseback riding, Lyon's got you covered. To the south and east, the often overlooked Bauges Mountains, Parc du Pilat and Chartreuse Park provide stunning scenery, rugged trails, caves and waterfalls (Cirque de St. Meme), giving visitors a natural alpine experience.
Venture westward, and the rolling hills and woodlands of Livradois-Forez and Auvergne reward your trek with the panoramic pastoral beauty of central France. Want to get out on the water? You've got plenty of options there too, ranging from the tranquil and water sport friendly Lake Geneva to the frigid rapids of the Isere River.
But as you probably came to Lyon to play bridge, your most significant adventures should happen at the bridge table. Here some boards (adventures) from a Junior Team Match:
Egypt vs China RDFZ Sinrey
These were the standings, before the match: Egypt led the field by 66.96 VP and second China RDFZ Sinrey with 54.41.
Board 13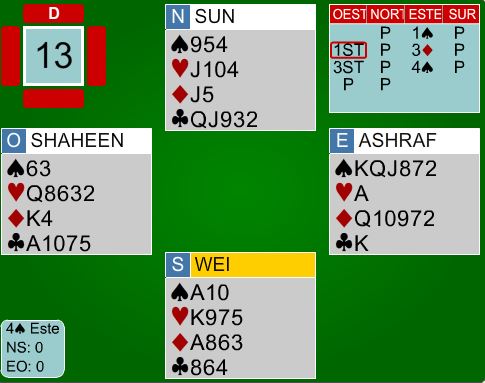 Lead: 

7
Ashraf won with the ace, played a small diamond to the king and played another diamond, not a good idea.
Sun played his 

J, covered with the queen and ace. And back came another diamond, declarer threw a heart. After ruffing with his 

4, North played a heart.
Declarer ruffed and played the 

K. Wei immediately played his ace to play another diamond and the 

9 overruffed dummy's 

6 for down one.
At the other table: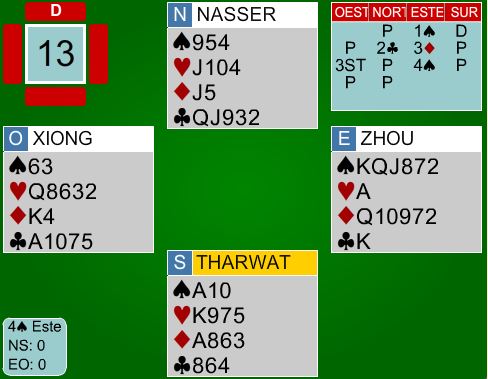 The same contract: a different approach for a different result.
Lead: 

A
Tharwat won his lead, and continued with another diamond to dummy's king. Declarer played a trump to his queen, South won with his ace and played another diamond ruffed by North, last trick for the defense.
The heart return was covered with the ace, cashed the 

K and claimed the rest of the tricks.
Board 14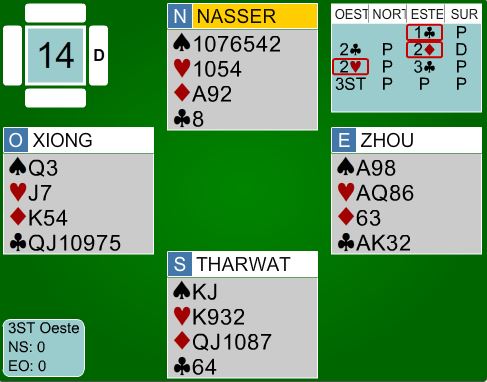 Lead: 

2
Declarer made the first 9 tricks, a diamond, 6 clubs, ace of spades and ace of hearts.
Not the same result in the other table.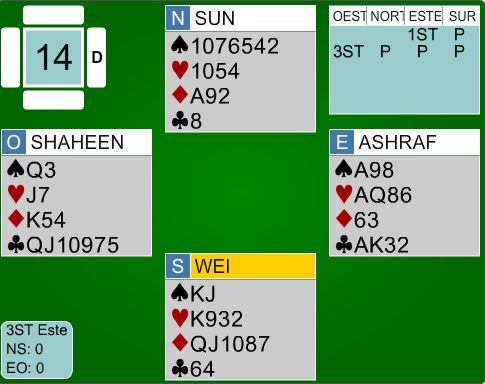 Lead: 

Q
Now South had the lead. Declarer ducked twice. When Sun was in with his ace, he returned a heart. Ashraf chose to play the queen, Wei won with his king and run the diamonds for two down.
Board 15: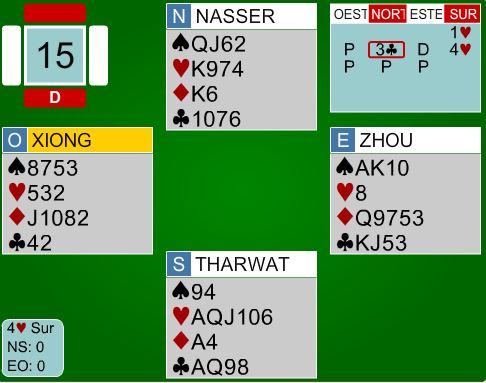 N/S arrived easely to a the heart game and had no problems to make 11 Tricks.
At the other table things were surprisingly different.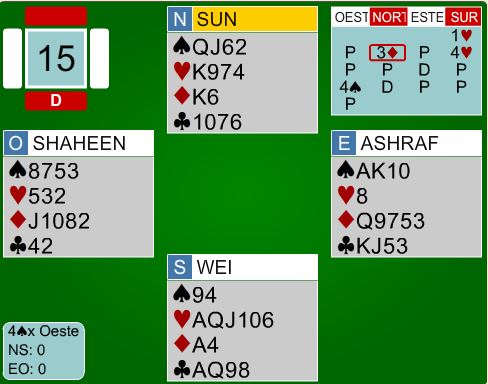 When N/S arrived to the 4

 contract, East decided to defend. His partner chose to mention his spades and North doubled. 6 Down = 1400.
The match ended China 20 & Egypt: 0. Now China RDFZ Sinrey was the new leader.