Source: ABF October newsletter
INITIATIVE TO ENCOURAGE YOUTH TO PLAY BRIDGE IN TASMANIA
The Burnie Bridge Club (BBC) has initiated a project aimed at encouraging youth in the North West region to learn to play bridge. One of its new members, Cedric Parker, arrived here with his wife Felicity from Durban, South Africa in September last year and was looking for a way to contribute something to the community whilst Felicity fulfils a 3-year contract she has to work as an anaesthetist at the North West Regional Hospital.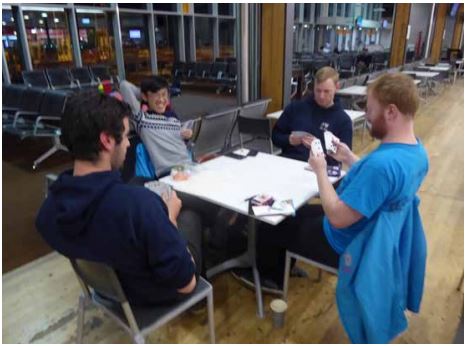 The couple are enthusiastic bridge players and are burdened by the fact that very few younger people are taking up the game. So Cedric approached the BBC committee and asked for support in trying to establish bridge groups in local high schools. The President, Graham Brown, and his team were very positive and they provided Cedric with a kit of materials he could use to get started.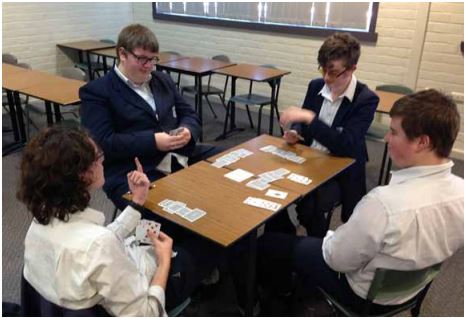 Cedric also contacted Hugh Grosvenor at the Tasmanian Bridge Association, and he agreed that the TBA would sponsor a computer and BridgeMates if BBC were able to establish bridge clubs at high schools in Burnie. He pointed out that Tasmania had not been able to field a Youth Team at the Australian National Bridge Championships for nearly 20 years, and he was keen to get more young people involved in the game. One of the first people Cedric contacted was Catherine Woodberry at Marist Regional College, and she sounded out the student body and found a small group of young men who were interested in learning to play bridge.
The project got under way in March this year. Initially the students gave up their lunch break (30 minutes) to learn the basics. However, they started supplementing this with a one hour session after school on Mondays as their appetite for the game increased. Cedric works with Sue Martin and Pam Lush from BBC in the Marist library each week, and the team are very encouraged by the enthusiasm shown by the students.
Don't forget to follow us @