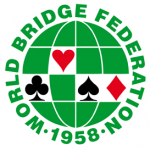 43rd World Bridge Teams Championships
Lyon, France • 12 – 26 August 2017
Running Scores 
August 20th
Source: Bulletin 9
In the Bermuda Bowl all four teams that are leading, USA 1 & II, Netherlands and France have scored 100 or more IMPs, but apart from Sweden who trail by 47, the matches remain close.
In the Venice Cup, of the leading teams only China are yet to reach a century, and Indonesia & Poland are tied, a fine effort by the latter who trailed by 44 after 16 deals. Israel are only 13 clear of Sweden, while England lead Russia by 35.
In the d'Orsi Trophy France, USA I and Sweden have decent leads, but USA 2 trail Japan by 20 IMPs.
The Prize Giving & Closing Ceremony of the 2017 World Bridge Championships
will take place on Saturday 26 August. It is open to all players competing in the Bermuda
Bowl,Venice Cup, d'Orsi Trophy and Funbridge Transnational Teams. It will be held at the Cité Centre De Congrés, the exact time and venue to be announced once the number
attending is known.

IBPA Annual General Meeting
IBPA yesterday announced at its Annual General Meeting that it plans to stage its next year's awards presentation for bidding, play, defence and juniors at the Hainan Bridge Festival (HBF) in Sanya, China.
The IBPA award winners for 2018 will be invited to HBF to collect their prizes.They will receive free entry to the tournament together with subsidies for flight and hotel. Details will be announced as soon as they are finalized.

IBPA also announced that it plans to provide printed Daily Bulletins during the next European Championships in Ostend.
Another reason to join IBPA!
21th August VG Schedule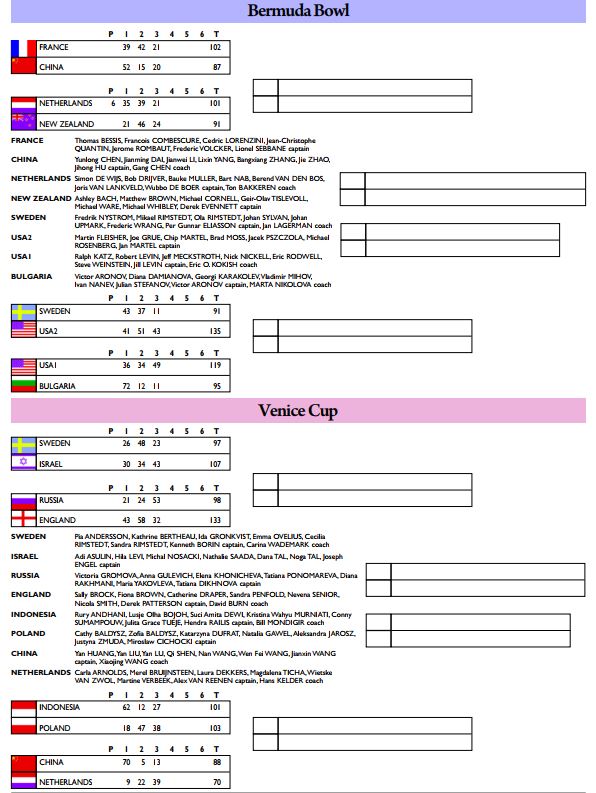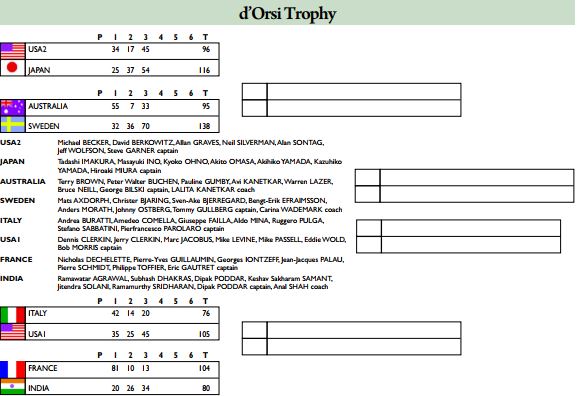 Butler Standings (click the image)
WBF Facebook Photo Album: Teams
Click the album to open album