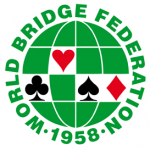 43rd World Bridge Teams Championships
Lyon, France • 12 – 26 August 2017

The Opening Ceremony of the FunBridge World Youth Open Bridge Championships will take place tomorrow in the VuGraph Theatre (Salon Pasteur), immediately after play has finished (August 15th, approximately 19.45).
Come along to welcome the next generation of Champions.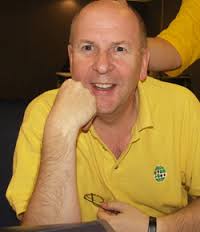 Don't forget that NPC's, Journalists & WBF Officials can nominate one Junior, one Youngster, one Girl and one Kid to receive the Joan Gerard Youth Award, which rewards, aptitude for fair play, good sportsmanship and a friendly international spirit, rejecting any discrimination. (By Mark Horton)
This is the first time that the WBF broadcast live from a World Championship. You can follow it in Facebook, where you will be able to watch some of the most important bridge related people, watch the Official Vu-Graph and hear the best bridge journalists commenting live.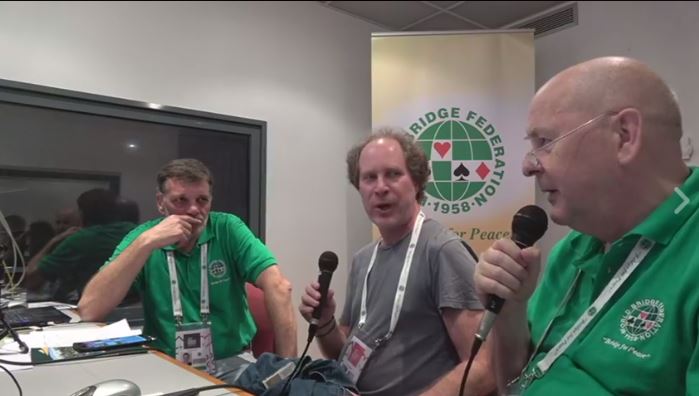 Today Fred Gitelman (BBO creator) answered some questions to Mark Horton (Bulletin Chief Editor) and Fernando Lema (Bridge Journalist), if you missed the interview watch it… it's just a click in the image bellow. 
Standings after 6th Round
WBF Facebook Photo Albums: teams
More Facebook News:
Feeling elated. Thank you Benjamine Oberoi for helping get the children's visa application rejection reversed in the nick of time for making it to the World Youth Bridge Championships!
---

 43rd WORLD BRIDGE TEAM CHAMPIONSHIPS
Upcoming Robots battle in Lyon!
Some Players photos and Videos